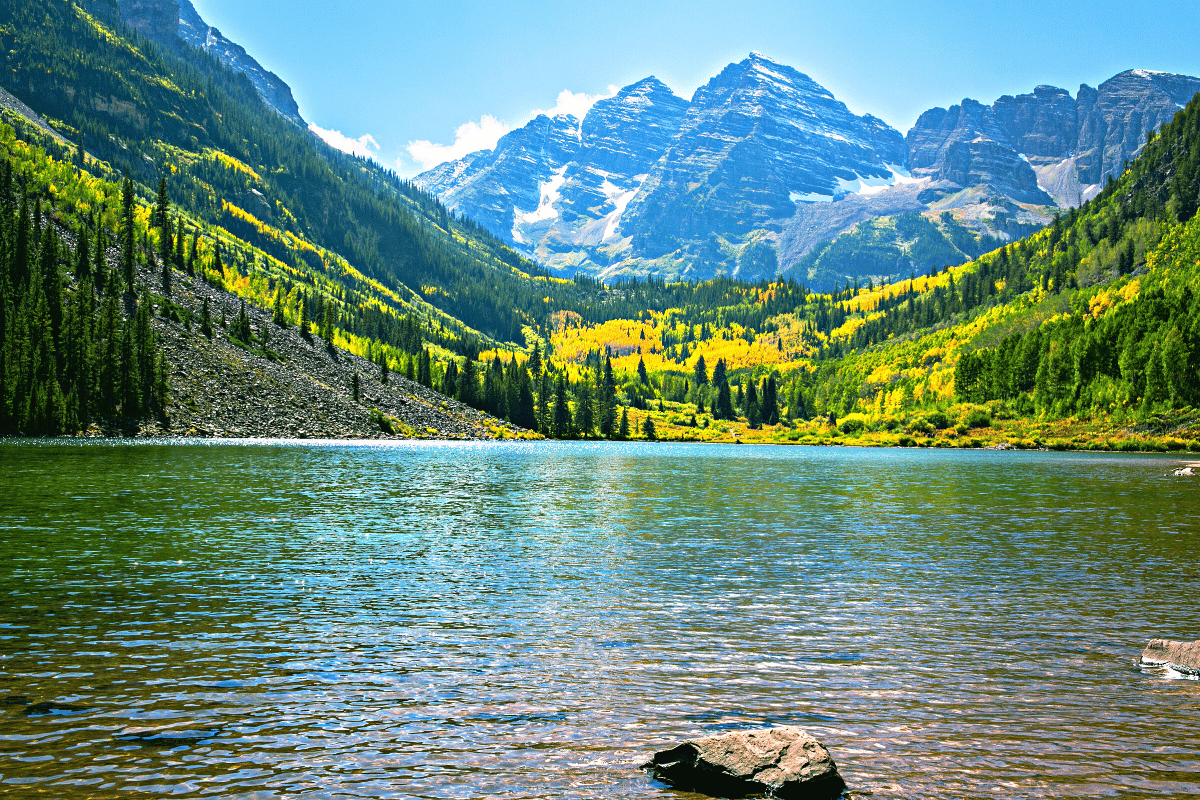 There's no other skiing city in America as steeped in its culture as Aspen — it's glitzy, glamorous, and dedicated. Traditions that began three-quarters of a century ago, when these slopes saw their first skiiers, are still celebrated today. Aspen may be known most for skiing, but let us tell you why the sun always shines in Aspen.
Don't let the spring thaw fool you — Aspen doesn't close its doors just because the snow melts away. Ski runs become hiking trails and the white of winter is replaced by nature's bountiful colors throughout the rest of the year.
But what if you're not into outdoorsy activities? If the extent of your love of the outdoors begins at shopping and ends with a meal, don't worry — there's plenty for you in Aspen, too! Think chic boutiques, fabulous food, and an arts scene that's out of this world. And the sun really does shine throughout the year, so don't forget that sunscreen.
What's the best time to visit Aspen based on what you plan to do? Consider late winter/early spring. The snowpack hasn't begun melting yet, so you still have reliable ski day left. If you care more about warmer weather and finding something good to eat, every year in June brings the Food and Wine Classic. And if you don't care much either way, consider the shoulder seasons. Crowds have thinned and the town is left with a peaceful, relaxed vibe.
The best place to set up your base camp is at the Little Nell Resort on East Durand Avenue. This luxury mountain resort is the only one in Aspen where you can ski in and ski out. The rooms leave little to be desired with marble bathrooms, private balconies, fireplaces, and more. Plus, Aspen Mountain's ski lifts are just steps away, as is the Silver Queen's Gondola.