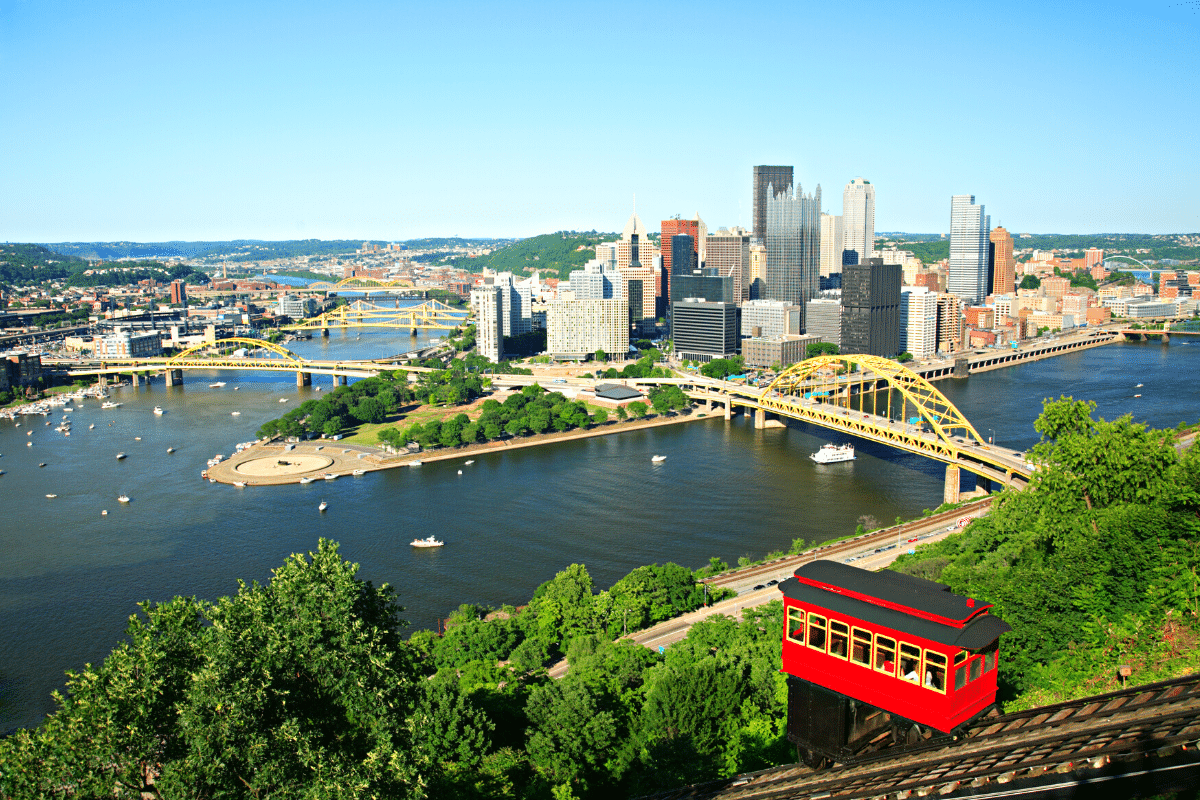 Philadelphia might be the first city you think of when considering a Pennsylvania vacation, but if you want a more laid-back, quiet experience, Pittsburgh is the place to be. Architecturally, there's not another city quite like it; naturally, it's hard to believe there are mountains outside of the western United States — until you pass through the otherworldly regions where rivers converge, and beautiful bridges connect greenspaces. So, when is the best time to visit Pittsburgh, Pennsylvania? That depends on what you want to do.
Aside from the city's refreshing design and mesmerizing topography, Pittsburgh hosts a tourism mecca of fine shopping and dining establishments. Beyond the famous Carnegie Library, the Phipps Conservatory, or the Botanical Gardens, this is a city unlike any other — except in terms of East Coast weather.
You might find Pittsburgh more enjoyable during the warmer seasons. Late spring and early fall are beautiful times to visit, and Pride Fest in summer reminds visitors and locals alike of the welcoming nature of this city. But Pittsburgh during the Christmas season is quite an idyllic experience. In other words, there isn't a best time to visit Pittsburgh — you'll have a wonderful experience regardless of the time of year. The only question remaining is where will you stay when you arrive?
For unique and historic stays, consider either the Kimpton Hotel Monaco or Mansions on Fifth.
The Kimpton was built in 1908 and has filled various roles in the city since. Today, it's a unique hotel with décor inspired by its history. Pops of color combined with local artworks and sculptures make a stay at the Kimpton truly unique. The hotel even has a few rooms specifically for relaxation with incredible views overlooking the park and soaking spa tubs.
Mansions on Fifth is perhaps just as uniquely interesting. The hotel was once a private home and is now a boutique hotel offering elegance in a cozy atmosphere. For the discerning guest, Mansions on Fifth's proximity to Shadyside and its fine shopping and dining opportunities make this hotel the perfect respite from a bustling city.
Truthfully, anytime is the best time to visit Pittsburgh, Pennsylvania. No matter when you arrive or where you stay, Pittsburgh will be a vacation to remember.