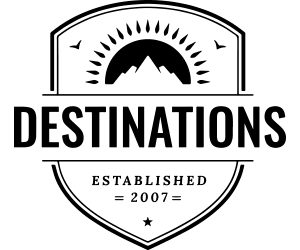 Trusting the right travel brand can truly make or break a vacation. So, do yourself a favor and become an elite member of Destinations Inc. Sheridan WY today. The second you do, you'll gain instant access to your very own travel portal capable of connecting you to members-only deals and savings on all the transportation, entertainment, luxury lodging, and more around the world that you're going to need to make your next trip unforgettable!
Destinations Inc. Sheridan WY's exclusive platform is designed for vacationers that are tired of spending hours tracking down what end up just being insignificant savings on trips they're settling for anyway, and previous timeshare owners looking to spread their wings after being help captive by disingenuous contracts – and we've come to impress. In addition to offering an incredible number of 5-star properties in some of the most popular locations worldwide, at outrageously competitive rates, our platform is one of the most reliable in the industry for providing continued travel support. Our travel brand is known for offering superior flexibility with your bookings, exceptional security to ensure your privacy when you travel, and more to ensure you always have access to the resources you need no matter where you are. So whether you need to head home early, stay a little longer, or make a last minute detour to an unexpected destination, Destinations Inc. Sheridan WY can always get you where you need to go!
Don't have much time to plan? No problem! As a member of Destinations Inc. Sheridan WY, you can follow any instinct and act on every impulse you feel. Simply access your custom travel portal from any personal device, and start browsing until you've found something that interests you. You can pick your next destination based on the surrounding entertainment available, local events going on, seasonal popularity, climate, or even cuisine. Whatever you feel like doing, seeing, or experiencing, Destinations Inc. will make sure you have every opportunity. After all, taking a vacation should never be something you settle on!
Destinations Inc. is a travel brand truly unlike any other. With a background in timeshare cancellation and debt relief, our travel experts have come to understand the needs of our select members better than any other brand could ever hope to. We understand that vacations are about your freedom of choice and self-expression, and provide the most personable support we can, alongside the greatest possible savings, to ensure the continued satisfaction of our extended travel family. Join us, and your next adventure won't just be a pit stop in your daily grind, but an unbelievable example of what your future can be as a member of Destinations Inc.!