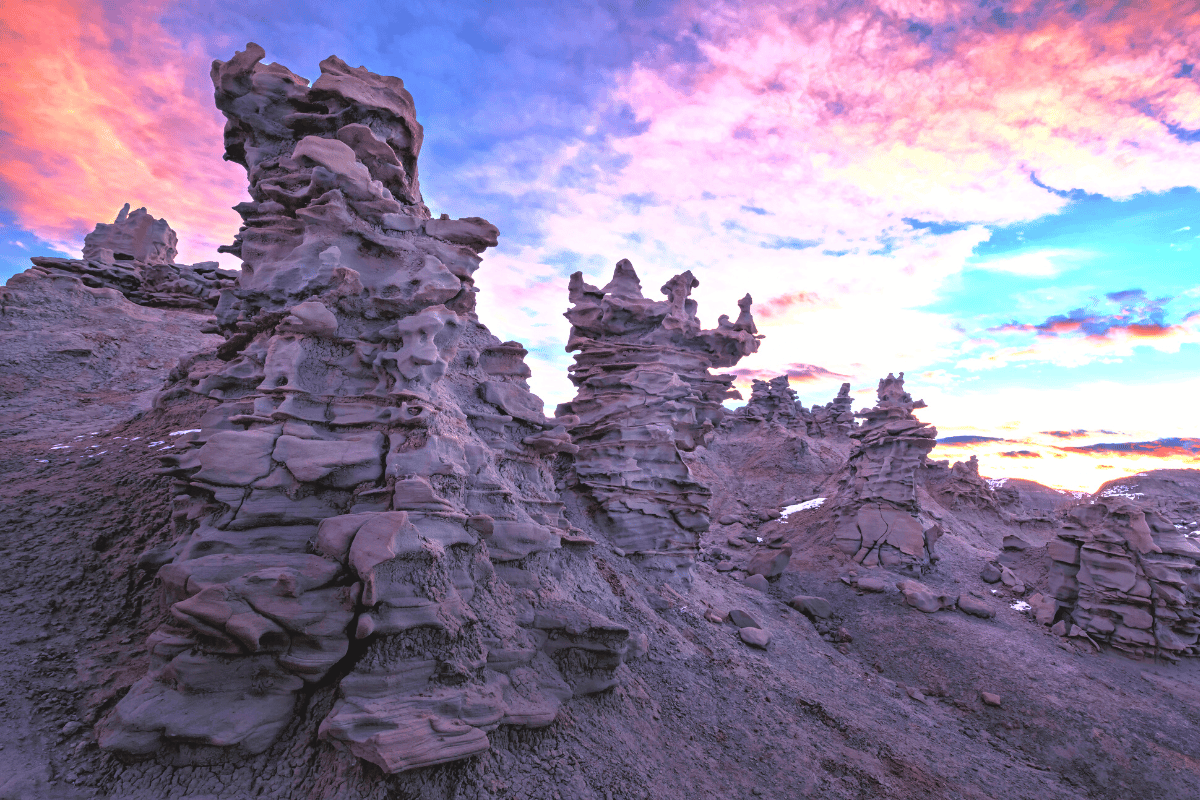 Places that look otherworldly and have a vibe all their own are located around the world — but there's just something about Utah's untouched land that has an almost bewitching allure. Visit these mysterious natural places in Utah.
Red Canyon
For instance, the crimson sandstone hoodoos of Red Canyon inside Dixie National Forest. These hoodoos were formed by the culmination of thousands of years of rain, cold weather, and erosion. Red Canyon's hoodoos are interspersed amongst pine forest which just adds to their ambiance. But this isn't everything this area is famous for.
Aside from its stunning natural beauty, this canyon, surrounding forest, and trails are connected to the infamous Butch Cassidy. Stories say Cassidy's birthplace is nearby so it's not surprising that a trail through the hoodoos is known as the Cassidy Trail.
As legend has it, Butch Cassidy went into a rage, fighting with a man over a lady he was seeing in Panguitch. According to the story, Cassidy attempted to murder the lady's other suitor — with nothing but his hands. Cassidy thought he'd killed the man and hid amongst the hoodoos and terrains in Red Canyon. Unbeknownst to him, though, that man survived and brought along some friends to hunt down Cassidy. Word of an impending attack reached Cassidy, who spent several days in hiding out here until the gang with pitchforks gave up.
It's said that many criminals today have hid out in Red Canyon to evade their own capture from Utah authorities. Maybe they're Cassidy's adoring fans?
Fantasy Canyon
To the northeast, however, there's an even more ethereal landscape aptly named Fantasy Canyon. Fantasy Canyon covers a much smaller swath of land, however; only about 10 acres. The canyon was first described by an Earl Douglas back in 1909. Douglas was a respected paleontologist exploring the region. Fantasy Canyon has quartz and sandstone formations thought to be from as long ago as 50 million years! Most of these stone formations are beautifully abstract, yet others actually look like animals — which could be how the canyon got its name.
Are you intrigued by these mysterious natural places in Utah? What is your fantasy getaway?