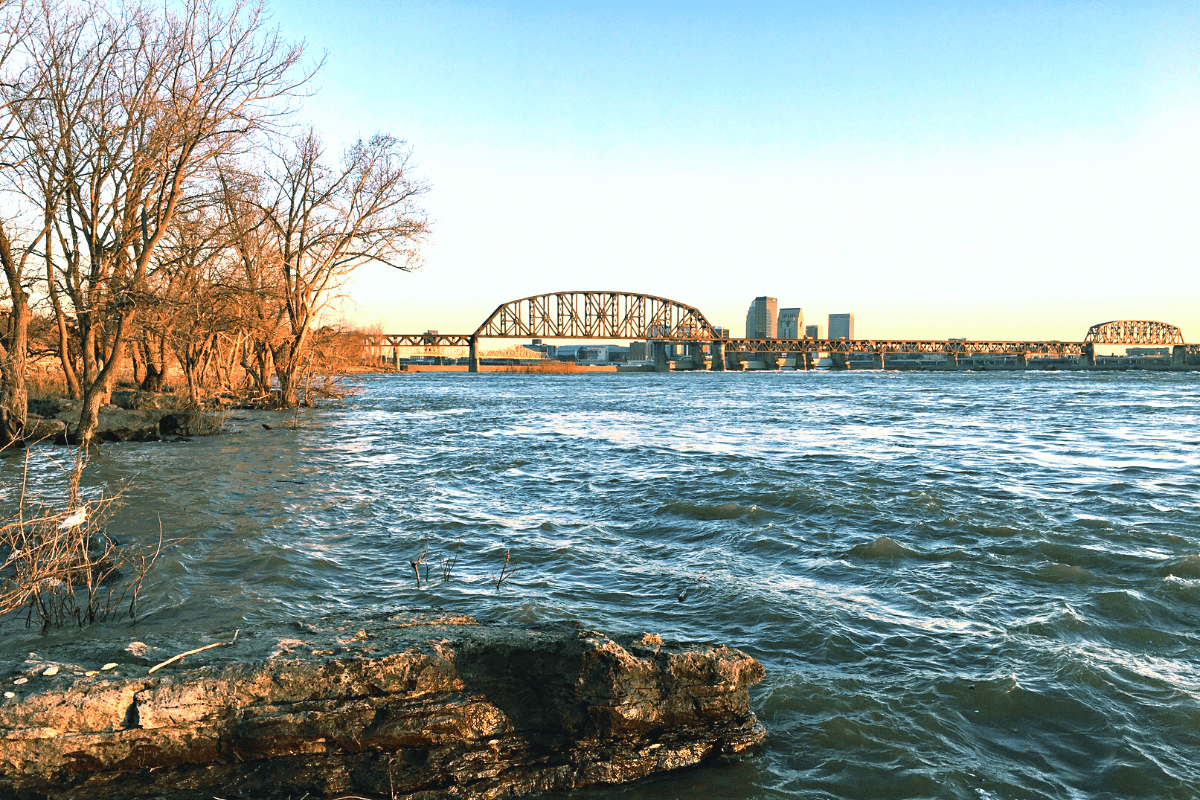 Louisville, Kentucky exists because one section of the Ohio River has falls that make it extremely dangerous to traverse. Until the government built a dam on the river, boats were taken out of the water and moved by land to safer locations downstream. Today, boats just need to wait for the water levels to change, at which time they can pass through the area easily. Building the infrastructure that allows easy travel also created an area known as Falls of the Ohio River State Park. Here is what to expect when you visit Falls of the Ohio River State Park.
What You'll See at Ohio River State Park
If you like fossils, you've come to the right place. Ohio River State Park has the world's largest exposed Devonian fossil bed. The area has thousands of coral fossils. You'll also find fossils of creatures that evolved into today's snails!
Other sights to expect at the falls include:
Local and migrating birds.
Fish (some get left on the banks when water gets moved to other areas of the river, so you can see truly amazing specimens up close).
A limestone riverbed.
The park covers more than 1,400 acres, so give yourself a full afternoon to explore. It's open daily from 7 AM to 11 PM.
Get Education at the Falls
The fossils and limestone beds are always interesting to look at. They mean a lot more when put in context, though. Stop at the Interpretive Center to learn more about the area's history (stretching back millions of years) and the role the Falls played in making Louisville and nearby communities essential to merchants and travelers.
The Interpretive Center is open from 9 AM to 5 PM, Monday through Saturday, and 1 PM to 5 PM on Sundays.
Fossils, limestone beds, and wildlife are among the wonders you can expect to see when you visit Falls of the Ohio River State Park.