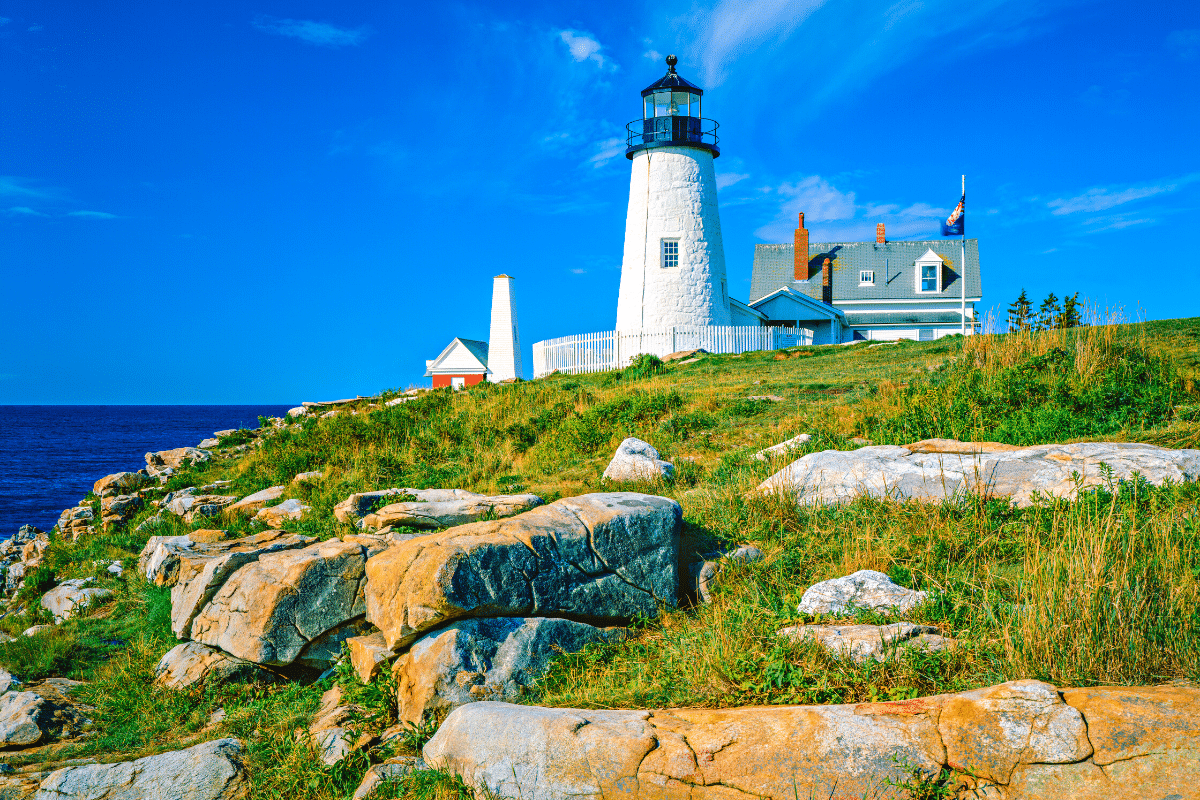 Are you considering trekking Maine's mid-coast? Where exactly is Maine's mid-coast?
About 35 miles to Portland's north, Maine's mid-coast begins at Bath. From Bath, head north to Bucksport — or Ellsworth. It really depends on who you're asking. Between Bath and Bucksport/Ellsworth, there are numerous smaller coastal towns and villages. Perhaps the best part of this part of Maine is all the "fingers" that reach out into the Atlantic Ocean. You could spend days here exploring the beaches, rocky coves, old lighthouses, and trying all the fresh seafood.
There's something to love year-round in Maine, but to be comfortable doing the things you plan, summer is the best time to visit. Winter can get pretty cold. But Maine summers are nice enough to swim in the ocean during the day and make sure to grab a light sweater for evenings. In other words, the perfect weather.
Speaking of those fingers reaching out into the Atlantic — there are seven of these peninsulas. If you love fishing, any of the peninsulas will do, but the Pemaquid Peninsula is a favorite. There's a tiny village, Bristol, which is known as one of the best fishing areas in the state. The resorts are nice, too. But the main attraction that you shouldn't miss is Pemaquid Point Lighthouse.
If you want to spend the day chilling by the water, Reid State Park is a nice family spot. But one of mid-coast Maine's most popular beaches is Popham Beach. Almost as if the beach was transplanted magically here from some tropical destination, the sands are white and tranquil. Just offshore, there's a tiny island. The road to it only becomes visible when the tide is out — you'll see the sand bar.
Finally, if you want to learn a little history about the area while you're here, the harbor town of Bath is a shipbuilders haven. Most of Bath's architecture and large, old mansions were built by the wealthy people who brought the shipping industry to Bath.
Trekking Maine's mid-coast, there's so much to love. You'll find your favorite mid-coast spot.