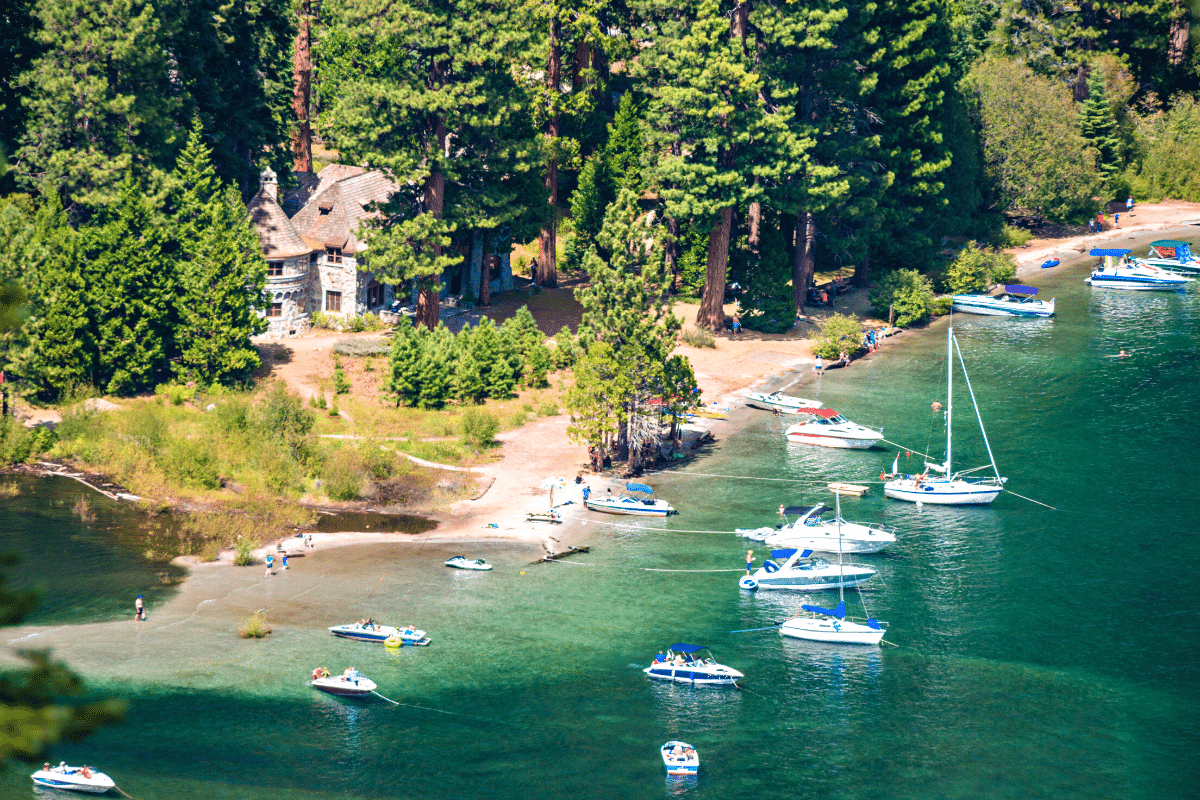 Lake Tahoe is a crystal-clear freshwater lake situated between the states of California and Nevada. The lake provides an ideal retreat for skiing and water sports that exceeds expectations. When exploring Lake Tahoe, you might find yourself lost in a dream-like paradise surrounded by majestic mountains, beautiful nature reserves, and revitalizing fresh air. Let us explain how you can immerse in the oasis of Lake Tahoe.
Explore the Lake with Boat Tours
South Lake Tahoe offers boat tours that provide the perfect view of these pristine waters. Reach out at the nearby docks to access various boat charter options according to your traveling preference. There are a variety of year-round luxury cruises via fine yachts that offer stunning views of the lake, complete with options for private functions and event arrangements onboard.
Enjoy Awe-inspiring Views
If hiking is on your itinerary, then Lower Eagle Falls is a must-see location on your trip to Lake Tahoe. This natural landmark offers a scenic vantage over Emerald Bay and the town of South Lake Tahoe. Conquering the short and uphill hike takes about 20 minutes but the reward of a relaxing and mesmerizing waterfall makes it all worthwhile.
Visit a Hidden "Castle"
Vikingsholm is the closest thing to a castle in the wondrous region of Lake Tahoe. The Scandinavian-inspired structure dates from the 1920s and serves as a great resting spot in the summer for hikers and adventurers. Vikingsholm features stunning interior designs that include intricate wood carvings and hand-forged fixtures. The building's exterior presents granite boulders embedded in mortar, a classic element in Swedish castles constructed in the 11th century.
The surrounding landscape remains accessible all year round for fantastic photography shots. In fact, Vikingsholm has been one of the most photographed spots in America.
Visit Lake Tahoe to commune with nature like never before through scenic trails and calming waters that will simply take your breath away. Immerse in the oasis of Lake Tahoe for your upcoming vacation.