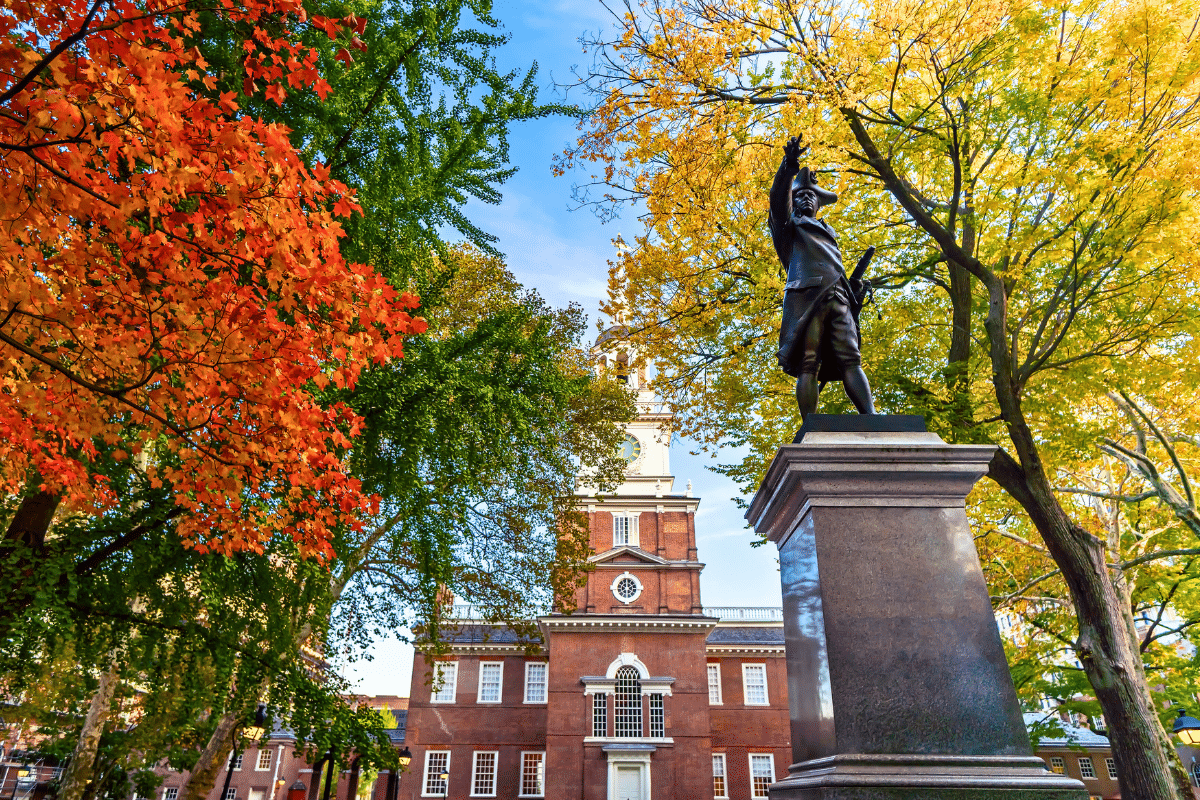 When you step foot into the city of Philadelphia, you're immediately transported into a distant era. Philadelphia is the largest city in the state of Pennsylvania and it's the go-to place for history buffs. The city offers an immersive experience of the nation's history — as close as you'd get to crossing paths with the founding fathers themselves! Here is what to expect when you walk through the corridors of history in Philadelphia.
Snap a Photo with the Liberty Bell
It's probably no surprise that the Liberty Bell ranks high on the things to do in Philly. Made from mostly copper and weighing around 2080 lbs, the Liberty Bell is the lasting symbol of the nation's core values in freedom. Thousands of tourists flock to the city each year to snap a photo with the cracked but still mighty structure. With good reason, since it stands before another impressive structure of liberty – The Independence Hall.
Visit Independence Hall
Located at Chestnut Street is a UNESCO World Heritage Site commonly regarded as the birthplace of modern America. The founding fathers signed two revolutionary documents within its walls, the Declaration of Independence and the U.S. Constitution. The historical attraction opens its doors to visitors daily between 9 a.m. – 5 p.m., with guided tours lasting around 15 minutes. Tickets must be reserved before your visit, directly from the recreation.gov website.
If you'd like an intimate walk-through of America's founding moments, Independence Hall is certainly the place to be.
Tour a Leading Art Museum
Complete your historical tour of the city with a visit to the Philadelphia Museum of Art, one of the largest art museums in the nation. The museum, situated at the iconic Benjamin Franklin Parkway, holds some of the most breathtaking exhibitions, dating as far back as 2,000 years ago.
Philadelphia's art museum features stunning works from beyond American soil, including Van Gogh pieces and 14th-century Buddhist art.
Philly is truly a one-of-a-kind city with a rich history and charming landscape. As you walk through the corridors of history in Philadelphia, don't forget to grab a mouthwatering, authentic Philly cheesesteak on the way!