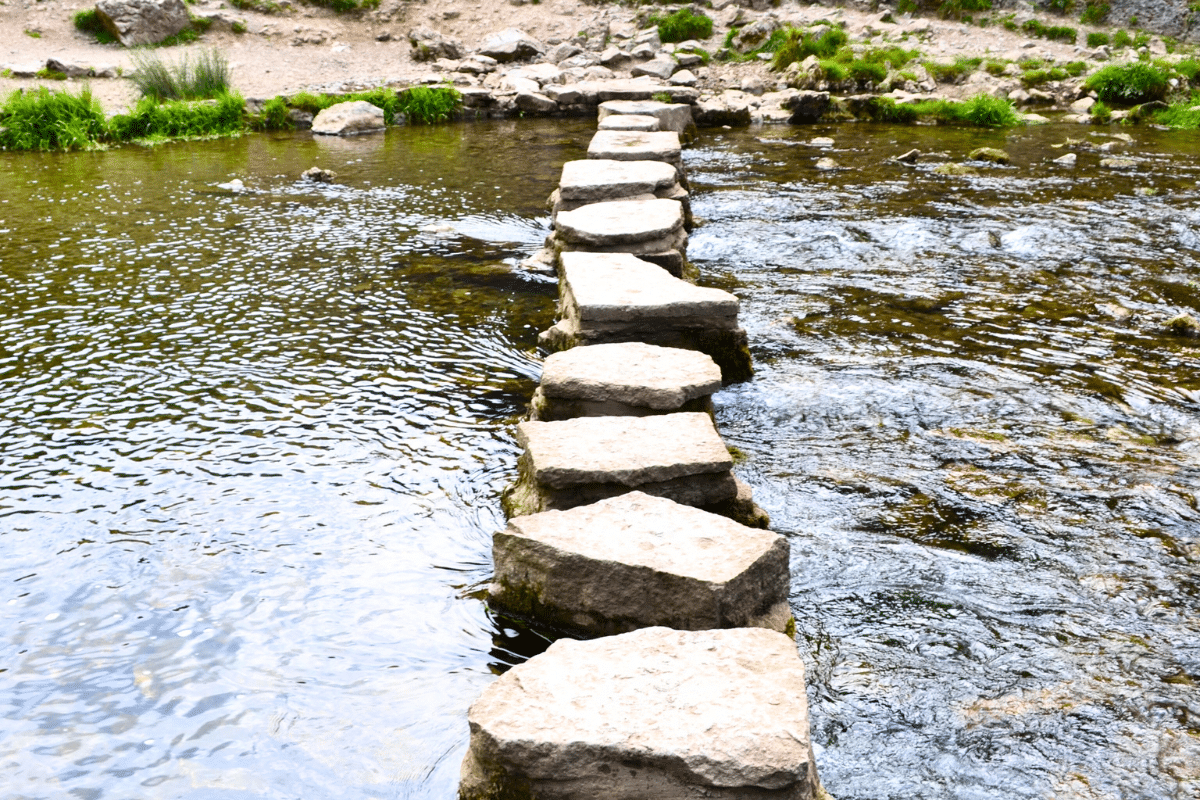 When you think of the UK, you likely have places like London and its many iconic landmarks on your bucket list. But what if you want a getaway that's relaxing and not quite so close to everyone else who's planning their bucket list UK vacation? If you want a bit of outdoor recreation and nature exploration, simply heading out for a leisurely stroll can satisfy your nature time cravings. One of the best places to explore on foot in the UK is Northern England's Peak District. The Peak District has the best walking trails in Northern England.
The Peak District opened in 1951 as the first national park in Britain. The area was chosen for its incredibly scenic hills, valleys, caves, and mountains which offer some of the best walking trails. If you plan on staying near Sheffield or Manchester, the park is easy to get to. And while over 22 million people visit the Peak District National Park every year, the park covers over 550 square miles, meaning you can explore these great trails and not feel crowded. The park's website boasts its endless hiking and walking trails, and if the idea of hiking sounds more like work than leisure, choose one of the easy walking trails with little to no elevation change.
The trail that best fits this description is known as the Dovedale Steppingstones. It's quite a photo-worthy trail — especially the steppingstones themselves. The trail is just shy of 1.5 miles round trip and takes about 30 or 40 minutes to complete — but you're under no obligation to rush through this natural beauty. In fact, you might need to pay a bit of attention to the stones, even though you'll want to snap some pics. That's right, this trail takes you through the southern section of the Peak District and the River Dove — more specifically, the trail is in the river, courtesy of those aforementioned steppingstones. Pretty cool, right? Those steppingstones have been in the river since the late 1800s so visitors could easily cross the river into Staffordshire or Derbyshire.
If the idea of actual steppingstones isn't magical enough, wait until you see the surrounding ancient forest. Just be mindful of your step. As you can imagine, this trail is one of the more popular ones in the Peak District, so if you visit during the summer months, expect it to be a little busy. When there are more visitors that the stones can accommodate at once, you'll be placed in a queue. This walk is definitely most relaxing after the tourists have headed home and you can enjoy the views without worrying about holding up anyone behind you.
Venture off to the Peak District and experience the best walking trails in Northern England.