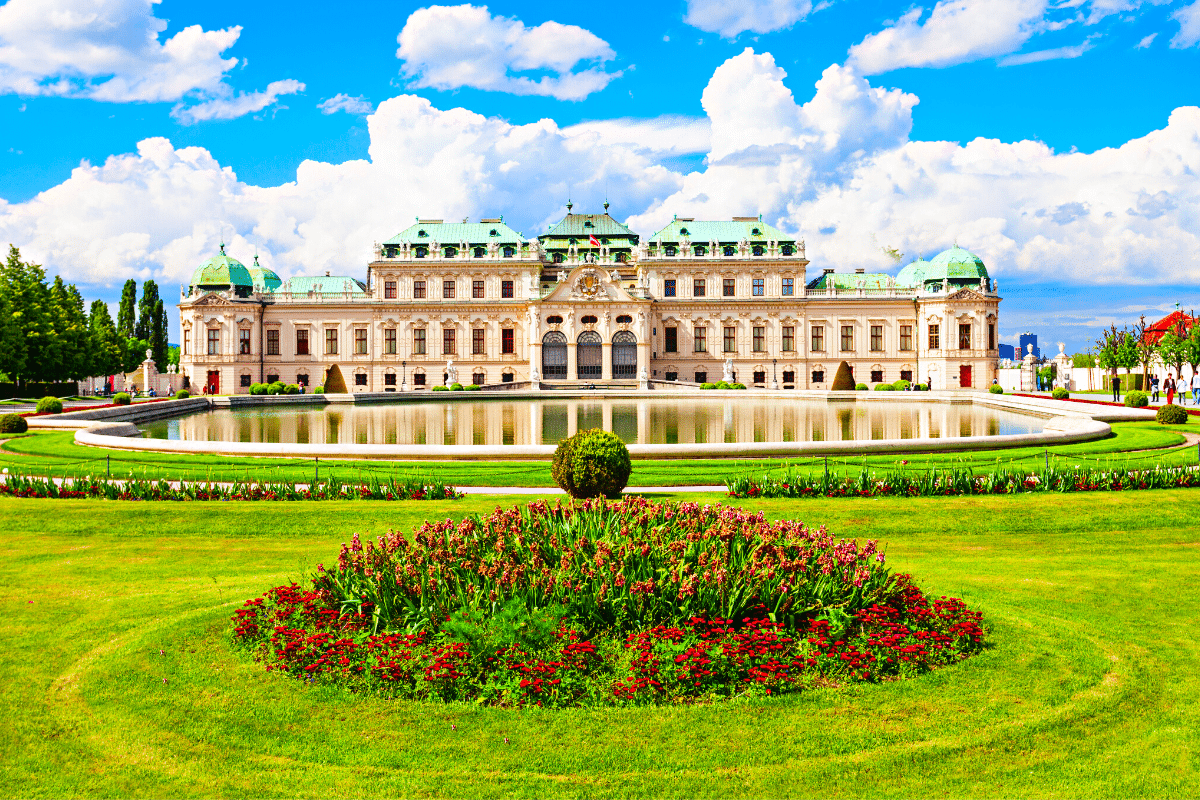 Vienna is one of Europe's most attractive places to get away from the bustling cities. Around the world, Austria's capital is famous for its history and wild scope of things to do and see. For most, it's the castles and baroque-style buildings that are most impressive. The architecture is surely something to be admired. There are various sites to behold when visiting Vienna.
The city's influences of Mozart and Beethoven (and countless others) truly is inspirational and one of the world's most attractive. Aside from well-known sites, there are plenty of not-so-well-known places, too, and it doesn't matter what time of year you visit. For this post, you'll learn more about Belvedere Palace and St. Stephen's Cathedral.
Visiting Belvedere Palace in Vienna
Visiting Belvedere Palace should be at the top of your to-do list. It's actually a palatial complex with two castles: Lower Belvedere and Upper Belvedere. Between the two castles is a baroque-era garden and reflecting pond built in the 1700s by Savoy's Prince Eugene. If you love art, the Belvedere houses several art collections, and once you're finished exploring the grounds, head to the Salm Brau just up the street — it's the best place in all of Vienna for an authentic Viennese schnitzel.
Visiting St. Stephen's Cathedral in Vienna
The next stop is one of the most famous landmarks in all of Austria, not to mention one of the country's most important churches. Locals affectionately refer to St. Stephen's Cathedral as the Steffl. The Steffl is open to all visitors, and you can explore the cathedral interior and even climb to the top of South Tower to see the streets of Vienna from above. At Pummerin, or the North Tower, take the elevator up to the viewing platform for more striking city views. Seeing Vienna from this vantage point is simply breathtaking.
The place that gave birth to Mozart and cultivated the arts and culture in so many others, Vienna is genuinely the home of arts, music, and culture.
What will you do when visiting Vienna?