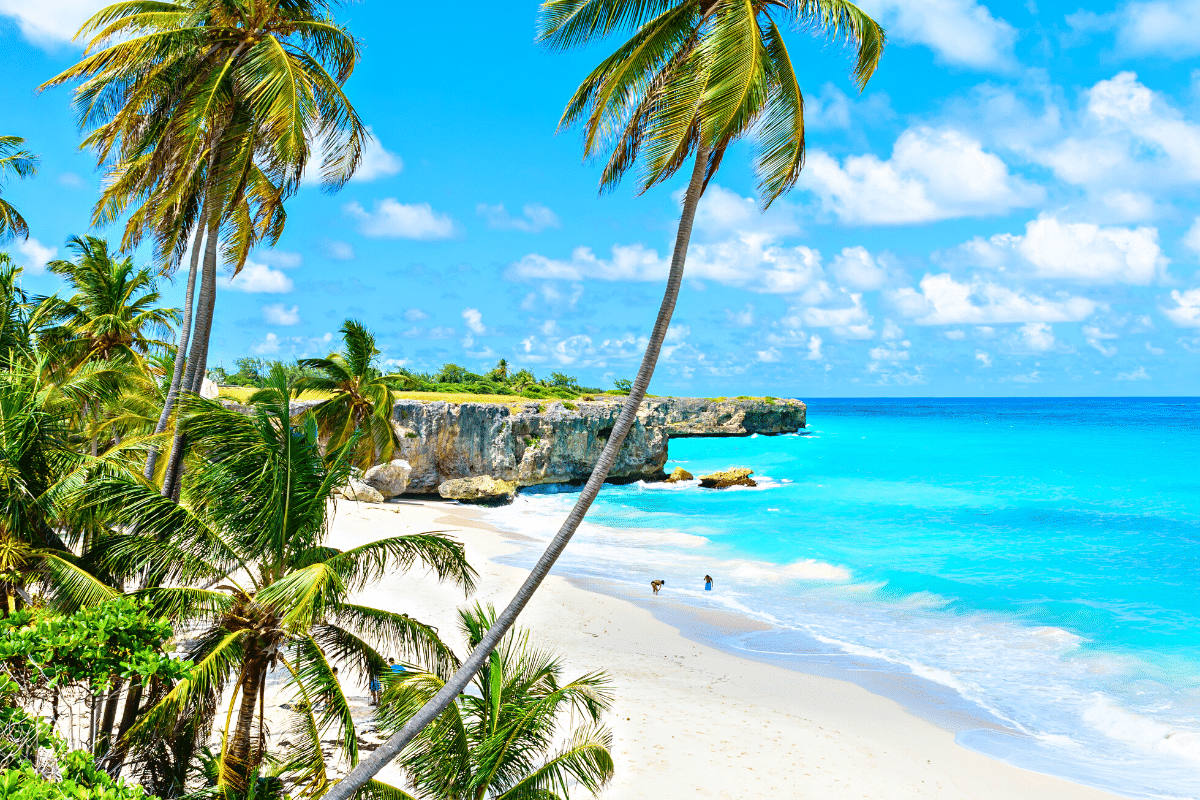 Barbados is a small island nation known for its exquisite beaches, clear waters, and casually relaxed lifestyle. Located just east of the Windward Islands, Barbados is a popular destination for visitors who want to escape the colder climates of the northern hemisphere. Keep reading for some reasons why Barbados should be on your travel radar this year.
It's not hard to imagine why one of the most popular things to do in Barbados is relaxing on one of the island's many white-sand beaches. There are so many to choose from, and each has its own unique pull. Some of the most popular include Carlisle Bay for its swimming and snorkeling and Crane Beach for gazing at its awe-inspiring red cliffs and surfing its strong, powerful waves.
Barbados is also home to a number of historical and cultural attractions. The island has a rich history, and there are several historic sites to visit, including the Barbados Museum, which is housed in a former military prison, and the George Washington House, which was once the home of the famous American president.
Simply exploring Barbados' natural beauty is an underrated activity. The island is home to numerous hiking trails, including the popular Bathsheba Trail, which takes hikers through a forested area and down to a rocky shoreline with stunning views of the Atlantic Ocean. There are also many botanical gardens to visit, including the Andromeda Botanical Gardens and the Flower Forest, which are both filled with a wide variety of tropical plants and flowers.
When it comes to dining, Barbados has something for every palate. The island is known for its seafood, and there are several restaurants that serve up fresh lobster, conch, and other local delicacies, such as:
The Cliff Restaurant: Located in St. James, this upscale restaurant is known for its stunning views of the ocean and its innovative cuisine.
The Tiki Bar: Located in St. Lawrence Gap, this beachside bar and restaurant is known for its laid-back atmosphere and tropical cocktails.
The Crane Beach Hotel: Located in St. Philip, this hotel features a few different dining options, including a beachside grill and a fine dining restaurant with panoramic ocean views.
The Atlantis Hotel: Located in St. Michael, this hotel features several dining options, including a rooftop restaurant with views of the Caribbean Sea.
There are also many international restaurants and local bars and clubs where visitors can experience the island's nightlife.
Why should Barbados be on your travel radar this year? Overall, Barbados is a perfect destination for those looking to relax and unwind on a beautiful Caribbean island. With its stunning beaches, rich history, and diverse array of activities, don't wait — start planning your Barbados getaway today to experience all this amazing island has to offer.