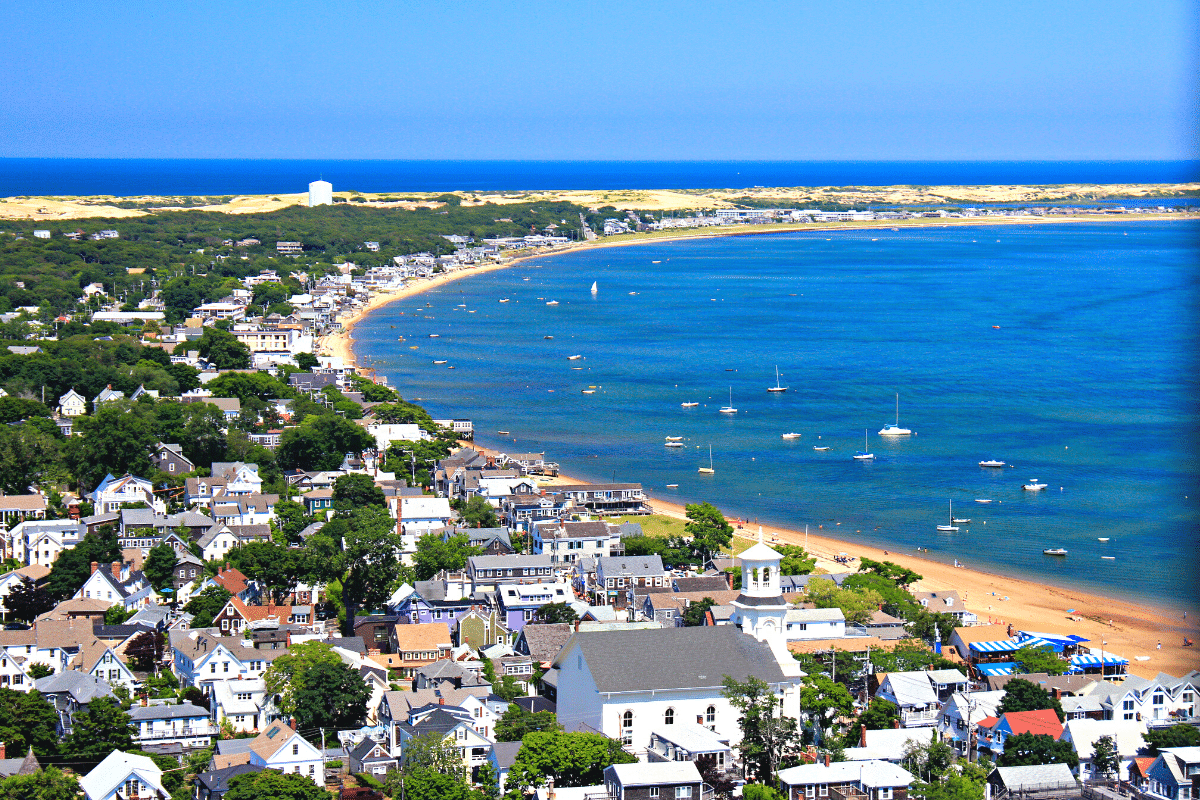 Cape Cod is a beautiful destination located on the eastern coast of Massachusetts. With its charming towns, picturesque beaches, and rich history, it's no wonder why so many people flock to this iconic region each year. While it's beautiful throughout the year, visiting during the shoulder seasons or in summertime promises the best weather for experiencing the captivating beauty of Cape Cod.
Best Time to Visit Cape Cod for Fun in the Sun
If you're looking to spend most of your time lounging on the beach and enjoying water activities, the warmer months of June, July, and August are generally the best time to visit. These months offer the warmest temperatures and the longest hours of sunlight, making this season the best for beach-goers. However, it's important to note that the Cape can get quite crowded during these peak months, so you may want to book your accommodations well in advance.
One of the best things about Cape Cod is its abundance of natural beauty. The Cape is home to several stunning beaches, including Nauset Beach and Coast Guard Beach, both of which are popular spots for swimming and working on your tan. If you're feeling especially adventurous, kiteboarding, stand-up paddleboarding, and surfing are other popular activities.
Exploring the Cape's Towns
But Cape Cod is more than just a beach destination. The region is also home to several charming towns and villages, each with its own unique character and atmosphere. You can spend hours exploring the winding streets of Chatham, marveling at the gorgeous mansions in Osterville, or browsing the charming boutiques and art galleries in Provincetown.
Cape Cod History
If you're interested in history, Cape Cod is a great place to visit. The region has a long and fascinating story that dates back to the early days of the pilgrims. You can learn more about Cape Cod's early days at the Cape Cod Museum of Natural History or the Cape Cod Maritime Museum. You can also visit the famous Cape Cod National Seashore, which was established in 1961 to protect the natural beauty of the region.
Cape Cod is a must-visit destination for anyone looking to experience New England beauty and charm. Whether you're interested in spending your days relaxing on the beach, exploring charming towns, or learning about the region's rich history, there's something for everyone on Cape Cod. Put this amazing destination on your upcoming travel itinerary to enjoy the captivating beauty of Cape Cod — you won't be disappointed.