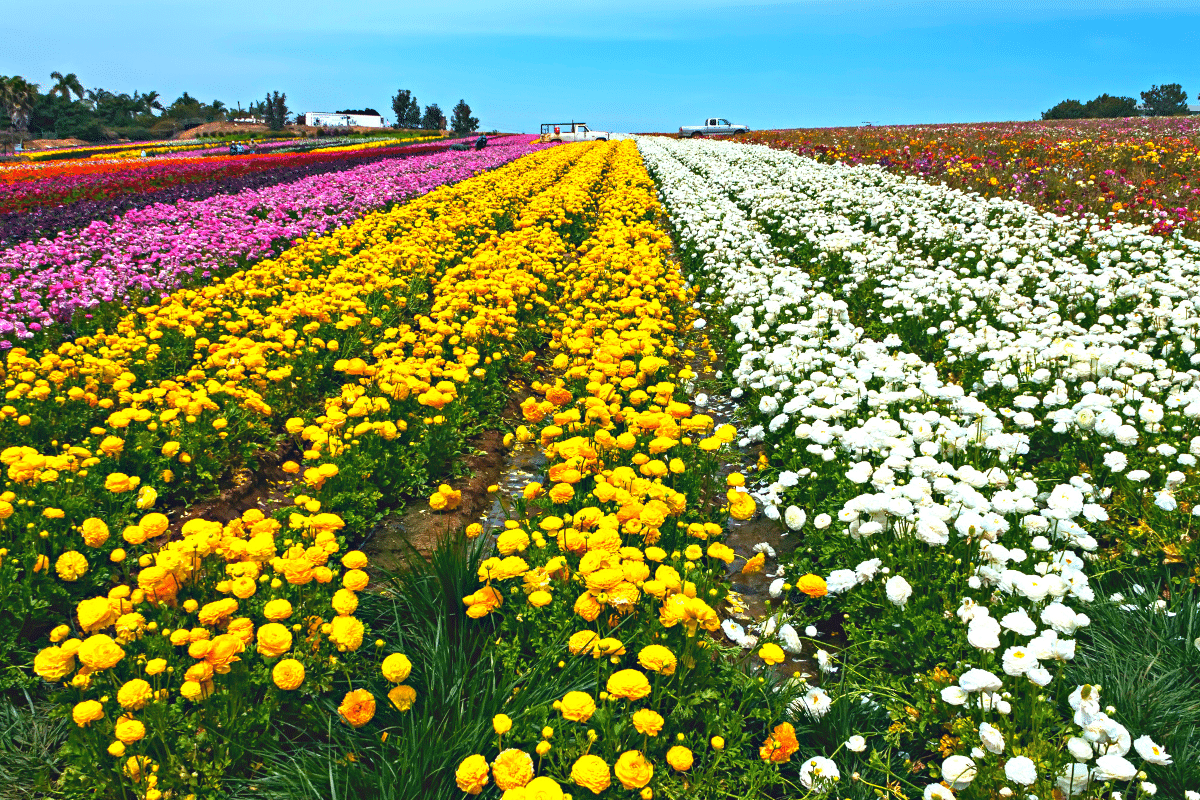 You have likely seen those infamous photos of tulip fields—waves of color swaying to an invisible breeze. Well, Holland isn't the only place on earth with dazzling fields of flowers. The most Instagrammable flowers are in this California city. If you are looking for a way to spruce up your Instagram page with some color, Carlsbad, California is where you should be heading. Plus, it's the kind of city that has a laid-back vibe, so come as you are and enjoy what this coastal city has to offer.
Just outside San Diego, this city is right on the coast and visitors come to check out the beaches and mountains throughout the year. The varied experiences are pretty cool, too, such as Pacific Ocean paddleboarding or hiking trails far from city lights. But nothing is quite as spectacular as a visit to Carlsbad when the fields are aflame.
These fields of north San Diego County have been captivating visitors for over 60 years. You can find various types of colorful wildflowers here, but the truly spectacular views are at Carlsbad Ranch's Flower Fields. Each year, the ranch's 50 acres come to life with large ranunculus blooms. The ranunculus is a close cousin of the rose, so you can imagine—not only is it beautiful, but the aroma in the air is heavenly. You can walk the marked paths through the fields to snap as many pics as your camera will hold.
All the marked paths are pretty accessible for all visitors, but in case you need a rest, there are plenty of picnic benches to stop and just admire the views. The ranch hosts a bevy of programs during the blooming season, such as garden teatime, children's programs, concerts, and even yoga classes.
The Flower Fields open in March every year with the blooming season lasting at least through mid-May. The most Instagrammable flowers are in this California city. Ready to plan your Carlsbad visit?