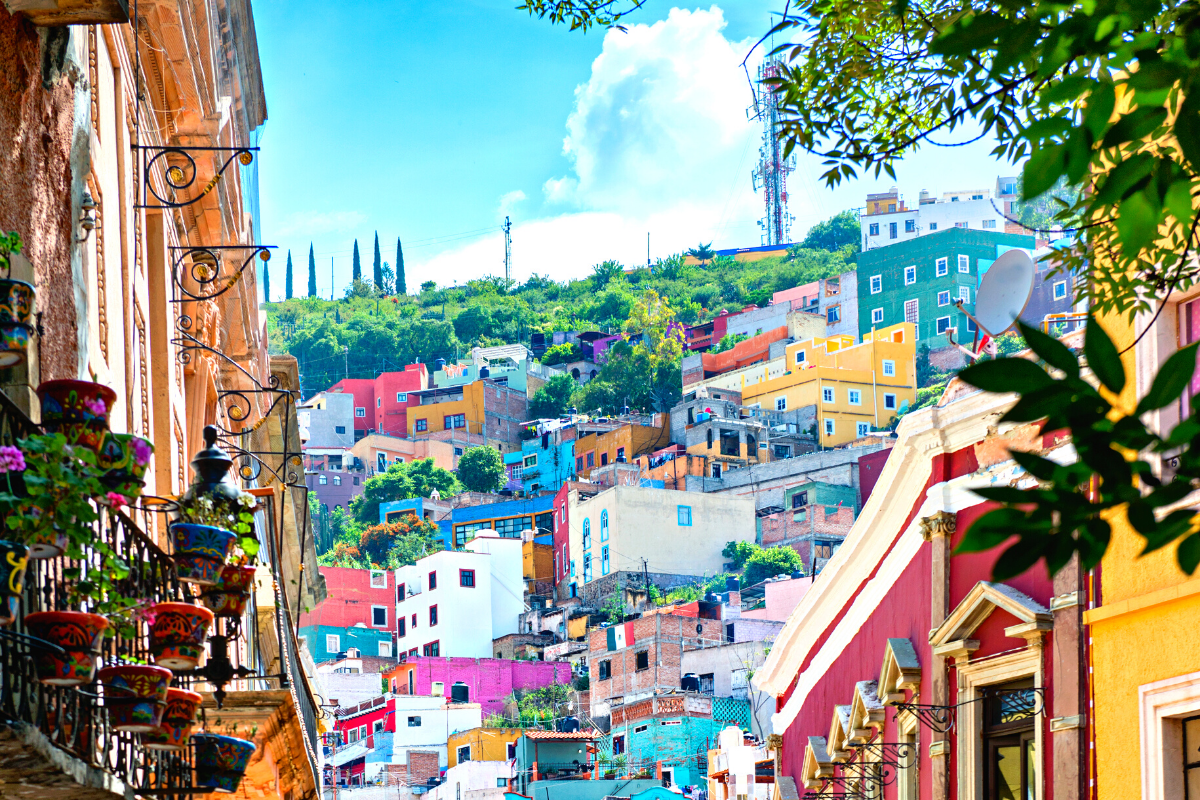 Mexico has long been a favorite destination for Americans and for good reason. The country's near endless sunny days, beautiful scenery, gorgeous beaches, and rich history make Mexico the perfect getaway. The city and state that share the name Guanajuato is the place to be this year. It's time to see Guanajuato!
Guanajuato, a UNESCO site due to its colonial architecture, winding roads, and narrow alleyways, is a city begging for on-foot exploration. Particularly of note are its many plazas, such as the main square, Jardin de la Union. Here you will find San Diego Church and Juarez Theater, as well as multiple fountains, flowers, cafes, and eateries.
After you've explored above ground, it's time to head to the subterranean part of the city. A tunnel network that once was home to a river is now a pathway for vehicles and pedestrians alike who want to travel the city faster.
Guanajuato is an arts city with several museums and galleries, such as the Museum de Quixote which pays homage to Cervantes. The city is also host of the continent's greatest festival honoring Miguel. The festival attracts several arts students, artists, and other lovers of the writer from around the world every fall. And, before you head out for dinner, check out the Mummies of Guanajuato – an exhibit with the natural remains of mummified locals who passed on during the cholera outbreak in the mid-1800s.
Guanajuato's streets are narrow and winding, many only suitable for foot traffic, and many of these streets are located below ground, as mentioned above.
Aside from the UNESCO sites around the city, you'll find many smaller plazas, colonial mansions, and cathedrals built with pink and green sandstone.
Just a four-hour drive outside of Mexico City, Guanajuato makes for the perfect day trip – if you have more time on your hands, though, this is a great place to spend the night or make a weekend getaway plan. It's time to see Guanajuato!