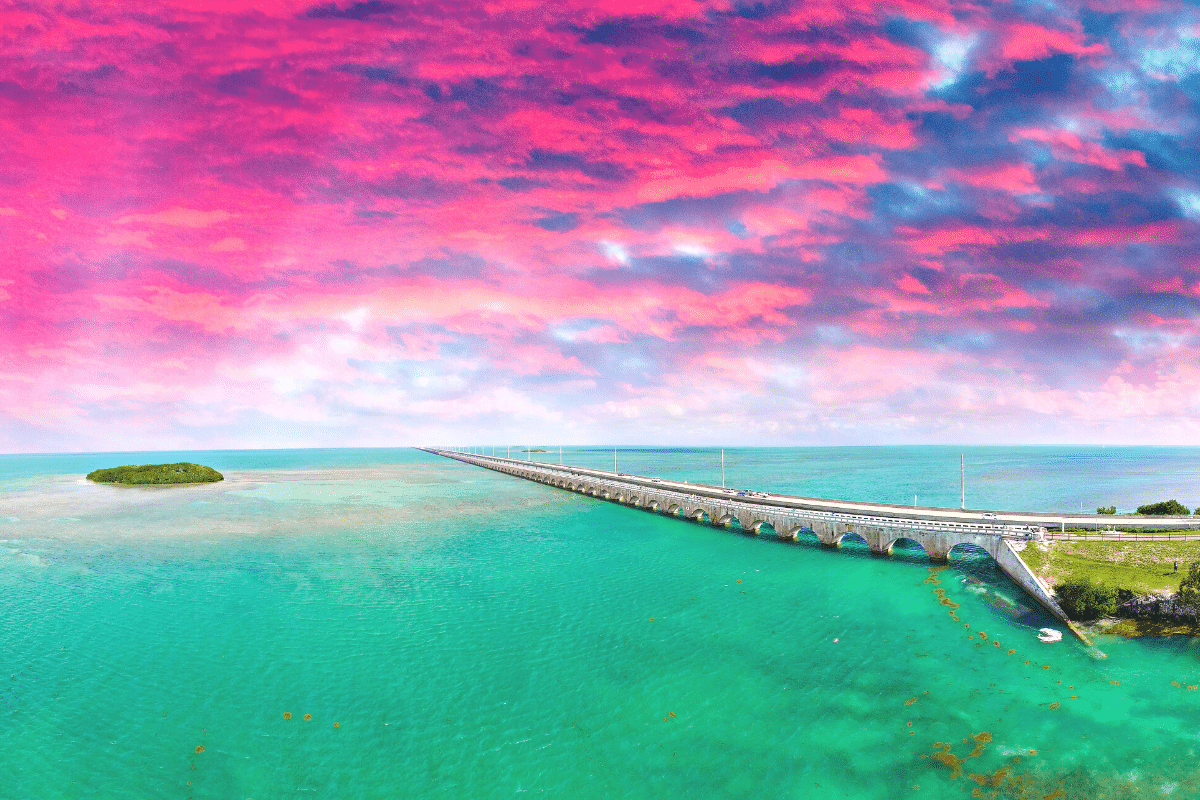 Whether you're a Buffet fan or just enjoy a good margarita, you've likely sung along to the line about lost shakers of salt. Either way, a road trip to the Florida Keys from Miami is definitely a top-down kind of drive. There's much more to this iconic highway than being the road to bottomless Margaritas. Road tripping in the Keys is filled with desirable views and places to stop.
In the 150 miles from Miami to the Keys, you can drive straight through in about 2.5 hours or you can take your time and make some stops on your trip. You'll head down the US-1 Highway (a.k.a. Dixie Highway) and be greeted by a historic town, Coconut Grove, on your way past the University of Miami. You can then continue on Dixie Highway or get on the Ronald Reagan toll-road, which run parallel to each other. From both, you can see Homestead's large, family farms. From there, you'll head through Florida City, after which Dixie Highway/US-1 becomes Overseas Highway. The first mile marker you'll see is 126, letting you know there's 126 miles left to go on your road trip to Key West. You'll come to North Key Largo first, which is a great spot to get out and stretch your legs.
A little farther on, you'll come to the country's first state park housed entirely beneath the ocean, the John Pennekamp Coral Reef State Park. There are plenty of accommodations in the area, so if you choose to, you can make a day of it at the park, spend the night, and continue on to Islamorada the following day. This marks the halfway point and a visitor favorite thanks to all the fine dining and souvenir shops available.
Next is Marathon Key, home to the Dolphin Research Center. Beyond Marathon, you'll cross the famous Seven Mile Bridge. This connects the 13 islands of Marathon Key to the lower Florida Keys. Driving over Seven Mile, the view is incredible and feels nearly surreal, as if you're floating on water. On one side of the bridge, you can see the original bridge that was damaged during the mid-30's terrible hurricane season. Bahia Honda State Park is on the opposite side. You're almost there!
Just past Bahia is a deer refuge which is a fabulous stop for those traveling with children—or just the big kid in you. When you get to Key West finally, check out Duval Street or head straight to find that margarita.