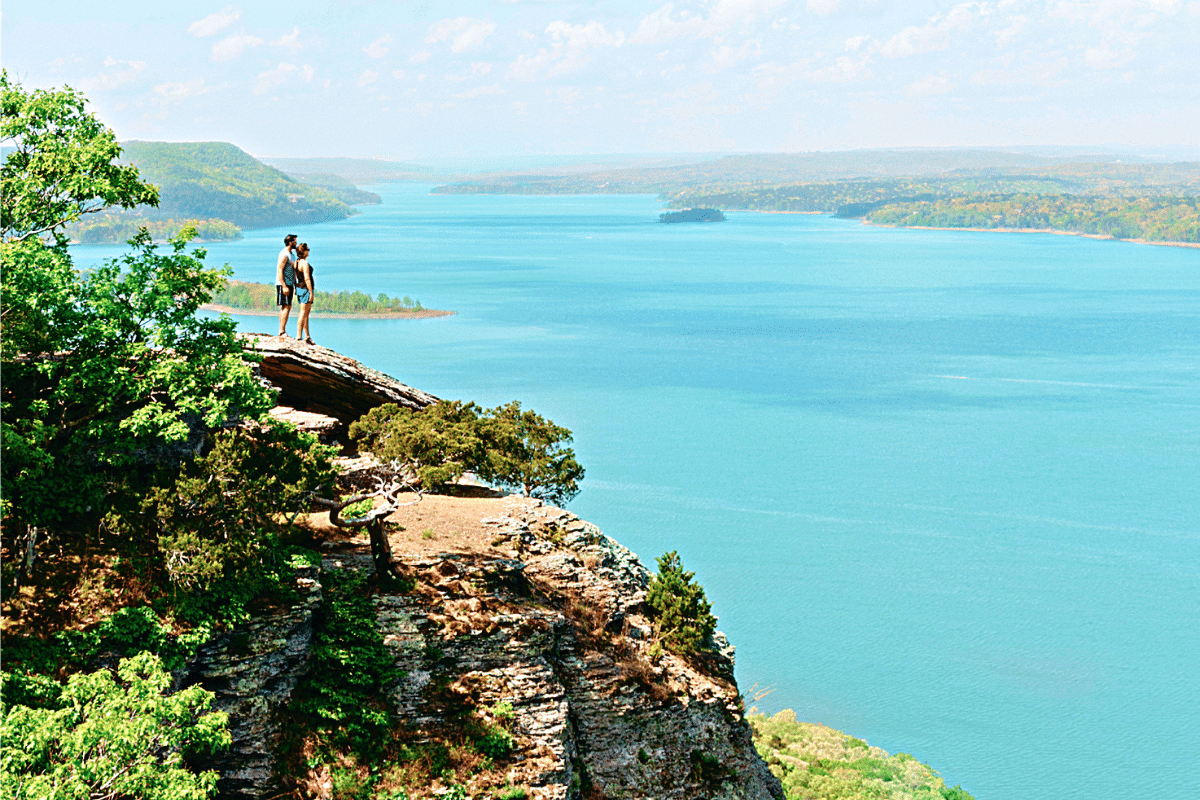 When you think about going hiking as your vacation activity, you probably don't think, "Arkansas! Sign me up!" However, the most unexpected hiking destination is in this U.S. state.
But if you're looking for mountain hiking that's a bit off the well-beaten path, Arkansas has a surprise—a mountain on an island—Sugar Loaf Mountain Island. It offers the only hiking trails on an island in the entire state.
A little over an hour to the north of Little Rock is a lake situated up in the Ozark Mountains. Greers Ferry Lake is home to the Fairfield Bay Marina where those who want to visit Sugar Loaf can hop aboard the Sugar Loaf Shuttle, a ferry that will take you to the island. If you''d rather get there yourself—sans the ferry—you can also get to the island by canoe. It's only a little over a one-mile trek.
The island's mountain juts about a thousand feet into the sky and the views are some of the most amazing in the entire region. There are two trails leading to the top of Sugar Loaf. One is a short, 1.5-mile roundtrip while the other is about a mile longer roundtrip but offers even more spectacular vistas. On the south end of the island, you can also climb a "trail" of wood stairs to an overlook at a height of around 500 feet overlooking Greers Ferry Lake.
The trails are among the first in the country to be designated National Scenic Trails. The mountain island was named pretty fittingly—it resembles loaves of non-refined sugar. As you make your way up the trail, you'll see stone formations and bluffs that date to over 300 million years old.
Since you'll have your phone—you might not have service—you'll have your camera, and this is the perfect spot to capture images that will set your Instagram on fire. The views are incredible and quite unexpected for such a spot in the deep south.
As a hiking destination, not only is this spot in Arkansas unexpected—it's unforgettable.