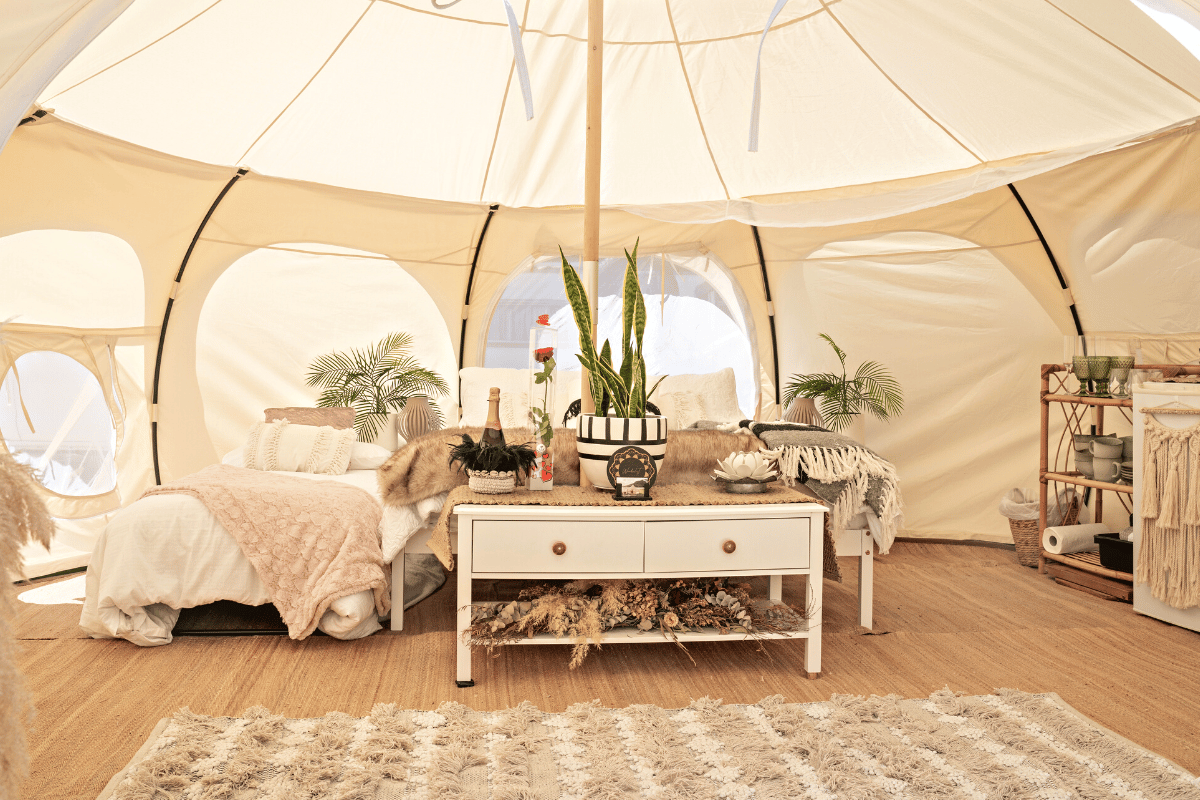 Luxury European glamping is the only way to camp. In fact, this is one of the hottest types of vacations in Europe. What exactly is glamping?
It's the perfect blend of every amenity you could possibly need on vacation with outdoor (and even wilderness) camping. You get the best of both worlds: the relaxation that comes with being out in the great outdoors without giving up any creature comforts, like warm baths, nice beds, and even fancy meals.
Glamping also removes the whole "whose turn is it to set up the tent?" routine. No tents, no sleeping on the cold ground, and no public sharing of bathrooms or trying to keep your food from spoiling inside a cooler.
European glamping spans the whole spectrum, from yurts and cabins to caravans and safari tents. There's just something a little bit "more" about European glamping that many people find inspiring. In fact, many of the options you'll find could give any luxury resort a run for its money, while others are well-provisioned, yet simple and rustic. No matter where you fall on the spectrum, you'll love enjoying nature in comfort. Here, you'll learn about European glamping huts and safari tents.
A glamping hut is a true best-of-both-worlds experience. You'll get to spend time out in nature yet have a cozy place to call home in the evenings. Glamping huts have many names, such as mini cabins, cabanas, or bungalows, but the name matters not — each offers a memorable vacations with the security and comforts of home. Some of these huts are insulated, meaning you can travel and have these kinds of accommodations throughout the year.
If you enjoy typical tent camping but wish it was a little more comfortable, consider glamping in safari tents. You don't have to pack the usual items either. All you need is the clothing you'll wear. Imagine a tent that has heated flooring, a hot tub outside, views of the sea, and even a private bathroom inside your tent. If that's not enough — you don't even have to forego internet because wireless access is part of the deal!
Is all this enough to convince you that luxury European glamping is the only way to camp? You might not be staying in the Sahara, but you can pretend — and then step out into the vast openness of the English countryside.