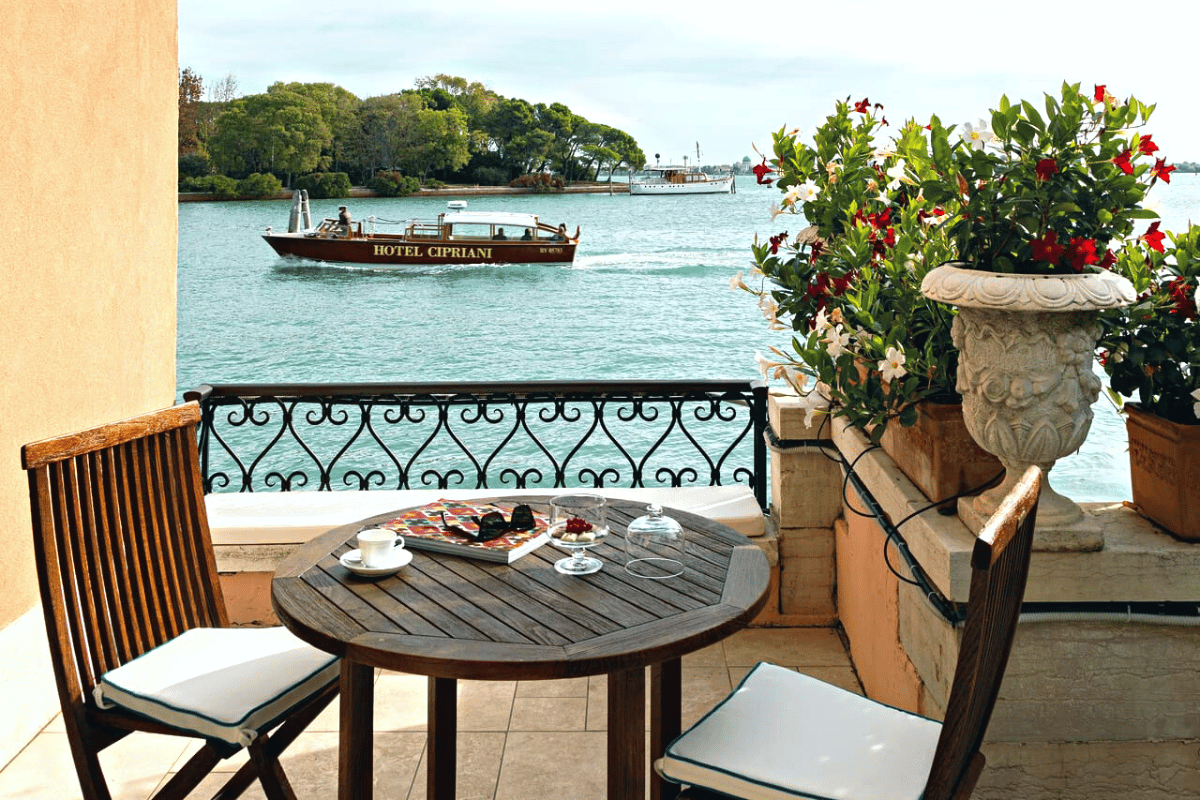 One of Europe's most iconic, needs-no-introduction hotels is located in the heart of one of Italy's most beautiful cities — The Hotel Cipriani. Welcome to the hotel in Venice that needs no introduction.
The Hotel Cipriani, a Belmond property, has welcomed discerning guests to its Venice location since it first opened in 1958. Some say it's the Cipriani name — others would argue it's the location's atmosphere and the hotel's utmost commitment to impeccable hospitality. Since the opening so many years ago, this hotel has welcomed royalty and A-List celebrities looking for a stay that only the Cipriani can provide. In fact, this is the hotel where George and Amal Clooney exchanged their wedding vows. This is the hotel that Princess Diana said felt like she was home at last. The way you feel during a stay at the Cipriani isn't something easily put into words — it's a vibe not easily described, except perhaps as Diana did: like you're finally home.
The hotel was named after the man whose vision it was to build a destination hotel oasis close to the heart and soul of Venice yet far enough away from the bustling tourists that it was a true "getaway." This, Giuseppe Cipriani chose Giudecca Island, just off the mainland directly in front of St. Mark's Square.
With the location chosen, Giuseppe only had to add one more thing — something that would seal the deal and ensure that everyone who was anyone would choose his new hotel. His added "something" would be an Olympic-size pool in the midst of his famous hotel gardens, the Casanova Gardens.
While amenities couldn't be lacking and the pool and gardens certainly added an ambiance worthy of a king, the rave reviews wouldn't last long if the hotel's accommodations and customer service weren't also fit for royalty. Thankfully, Giuseppe knew exactly what he was looking for in his staff and built an empire that still stands today, albeit with a bit of rebranding. In the late '70s, the Cipriani's sold the luxury property to a division of Belmond named Orient-Express Hotels and changed the name.
Today, the Hotel Cipriani is still a Belmond property, but its name has been restored to pay homage to its first owner and builder, becoming the Belmond Hotel Cipriani in 2014. It's evident upon first glance that no expense was spared at any turn. Today, the Cipriani offers luxury accommodations, a full-service spa, and a Michelin-starred restaurant designed by the father of restaurant design himself, Adam Tihany.
The Hotel Cipriani is the hotel in Venice that needs no introduction, but hopefully we have convinced you of all the reasons why.