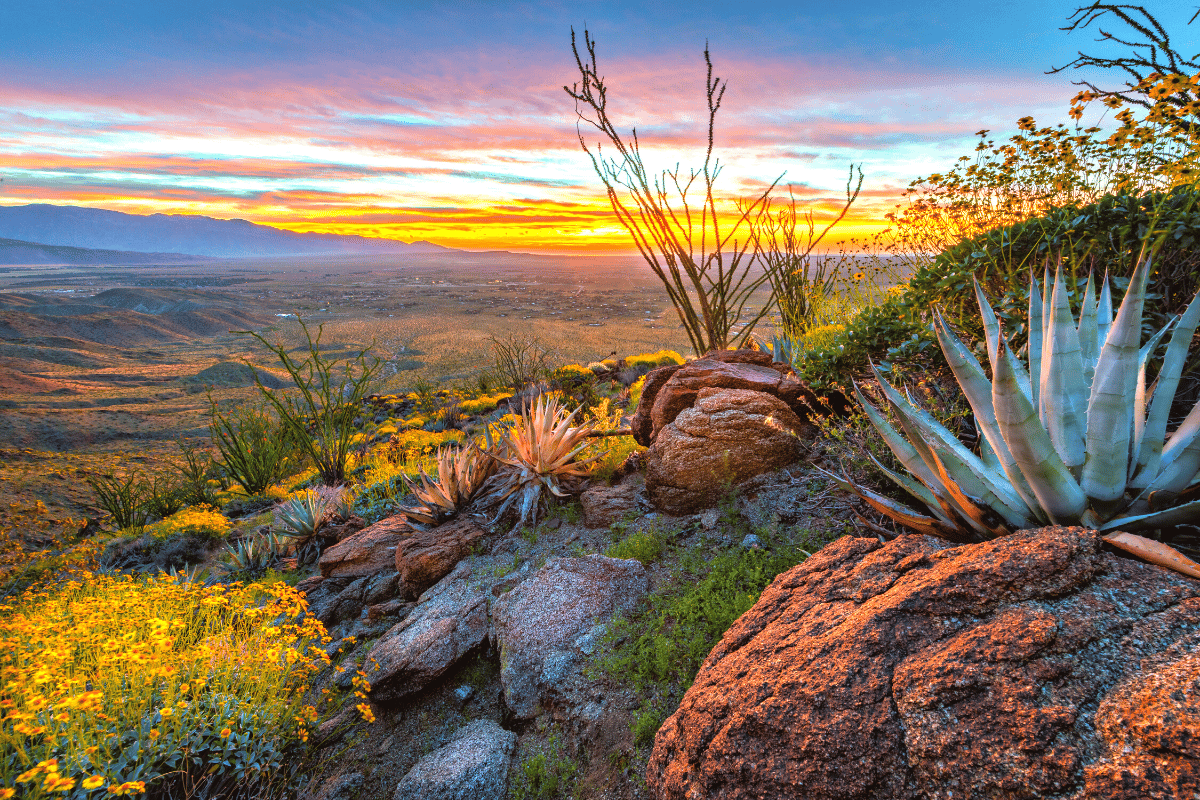 It always seems like planning a vacation means choosing the type of destination along with the destination itself. Do you want a beach nearby? Mountain ranges? Desert landscapes? If you choose San Diego, you can have all three. San Diego has all the landscapes.
With 70+ miles of coast, you'll find ample beaches, luxury accommodations, and chic dining establishments — not to mention some of the most impressive coastal views in the nation. Locals swear by La Jolla and Pacific Beaches, both of which offer plenty of space, a boardwalk, and a buzzy nightlife. For a slower, more beachy vibe, just a bit to the south is Ocean Beach with its funky selection of clubs, souvenir shops, antique stores, and surf shops.
For an exciting excursion outside city life, the Cuyamaca Rancho State Park takes less than an hour to get to from downtown. Awaiting visitors are over a hundred miles of trails for hiking and riding horses, as well as a campground and perfect picnic spots. On clear days, from Cuyamaca Peak you can see into Mexico, to the mountains in L.A., and the surrounding deserts. Not too much farther east are the Laguna Mountains in the Cleveland National Forest, offering hiking, fishing, mountain climbing, and even activities for winter getaways.
Away from the water and the mountains, San Diego's desert region offers a dramatically stark change of scenery. The region is home to the largest state park in California, Anza Borrego Desert, with its sweeping vistas of desert sands punctuated by cactus plants and other vegetation unique to the region as well as various wildlife, such as lizards, roadrunners, and foxes. Winter rains transform the desolate sands into a springtime work of art featuring varied multicolored flowers. Borrego Springs is a desert town for the most lavish of getaways, such as what you'll find at La Casa del Zoro.
San Diego has all the landscapes to satisfy even the most discerning tastes and indecisive minds with a bit of everything.