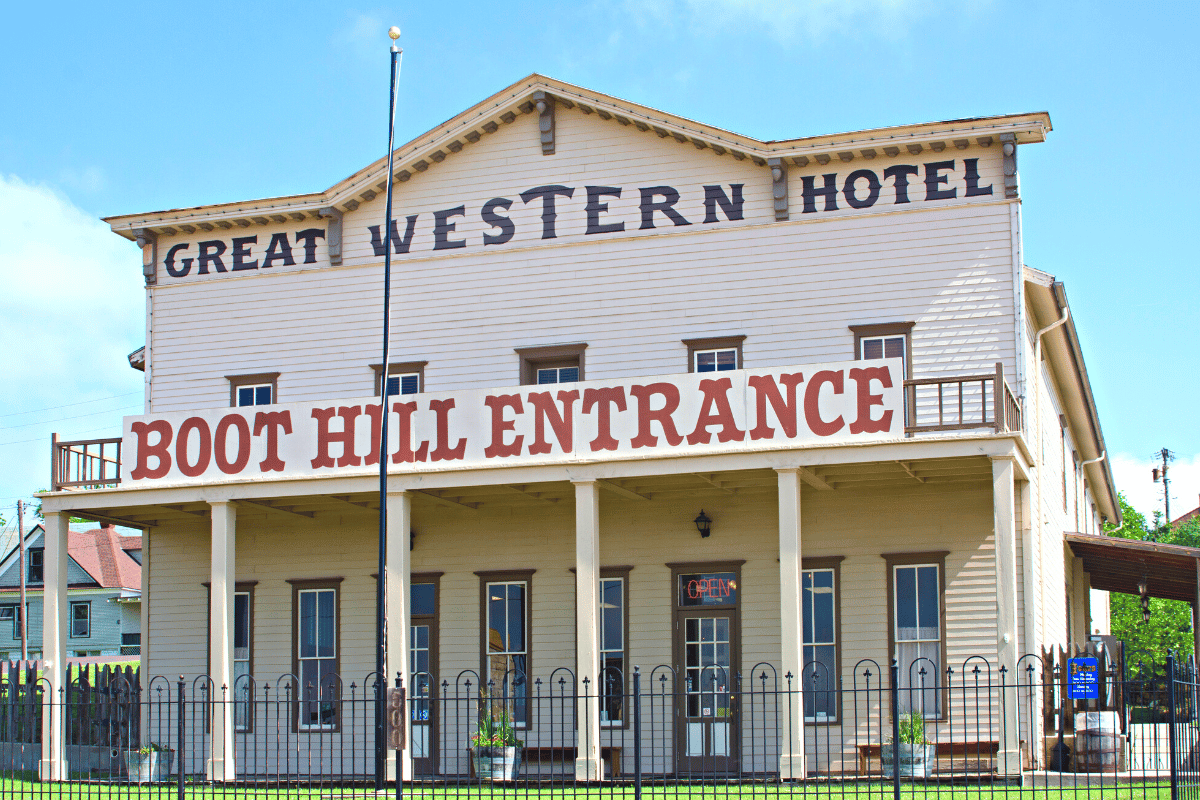 For a trip with an Old West theme, get outta Dodge in Dodge City, Kansas. Dodge City was once one of the most prominent towns—it's often associated with the gun-slinging times of the Old West. But, in fact, this town that rose to its heyday in the 1870s is actually located in the Midwest state of Kansas. Famous lawman, Wyatt Earp, was even one of the town's sheriffs for a spell.
Dodge City was one of the cattle drive stops along the Chisholm Trail. Today, the cattle industry is still an economical boon, as you can readily notice from the southeastern edge of town. And the term getting the hell outta Dodge reignited the town's spark during the 20-year run of radio and television show Gunsmoke.
Dodge City's actual history is infused with many a legend, which you can explore yourself at the Boot Hill Museum or along the famous Santa Fe Trail. Boot Hill Museum is probably the town's most famous attraction. The outdoor museum entertainingly documents the town's earliest days.
The museum is named after an old cemetery which was once on the land's northwest corner. The name "Boot Hill" was one given to many cemeteries of the time—paying homage to the many people who died "in their boots". The museum balances fun and history with fascinating exhibits and fun activities in a recreation of old Dodge City. Certain times of the year offer live shows reenacting gunfights and dances from the day.
The Santa Fe Trail runs just west of Dodge near the US-50. It's one of the United States' National Historic Landmarks. The trail reminds visitors of those who came before, striking out for a new life so long ago. This particular section of the trail is the longest stretch of unbroken ruts remaining from the wagons heading west from the 1820s to the 1870s. Horse and mule hoofs plodded along, pulling wagons so full they flattened the earth beneath, leaving reminders of the human desire to see new land and build anew. In fact, the landscape surrounding the trail still looks much like what those settlers saw as they passed through.
At the pull-off on US-50, you'll find a shelter that offers an illustrated history of the difficult relationship these passing travelers had with native tribes.
Dodge City offers a glimpse into life in the "Old West" and is a place that shouldn't be missed.