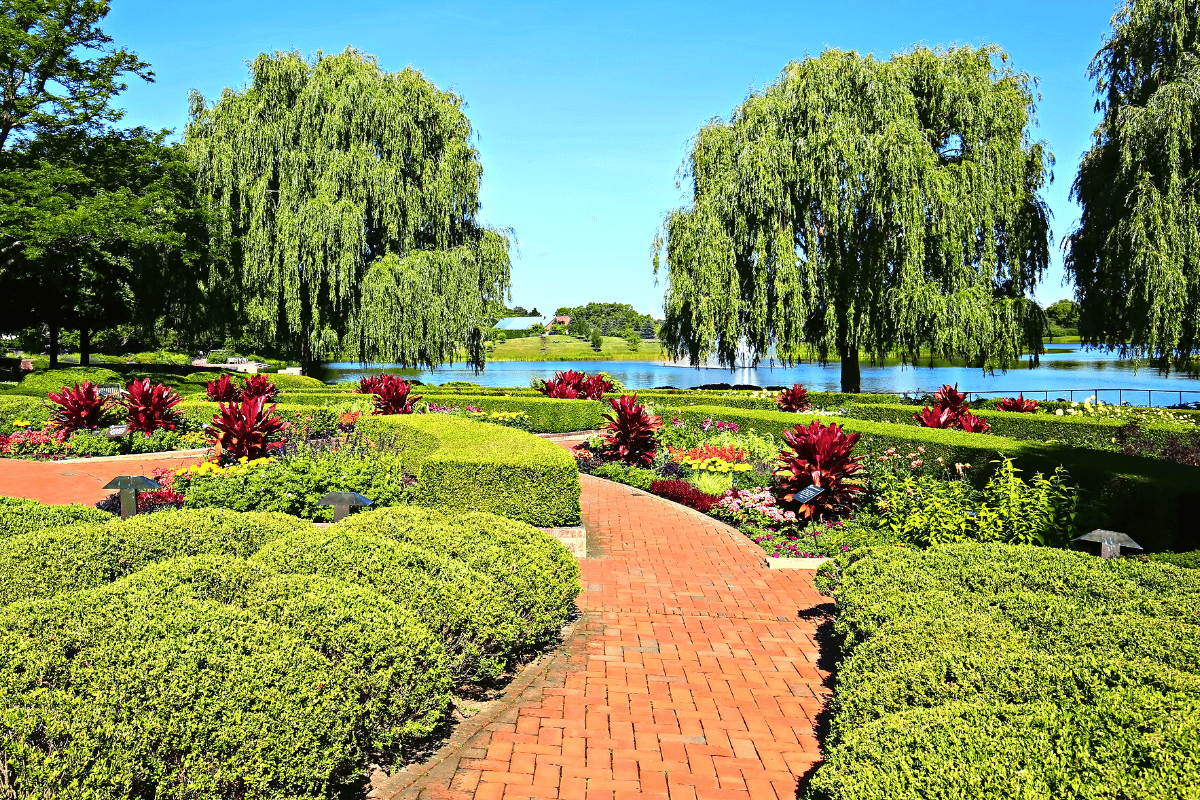 If you enjoy strolling and taking in stunning architecture or just being in a place known for its creativity, the affluent lakeside neighborhood of Highland Park, Illinois, should be on your radar. Highland Park is on Lake Michigan's North Shore and a suburb of Chicago. You owe it to yourself to experience the highs of Highland Park, Illinois.
Being right on the shores of one of the Great Lakes is just one of the many perks of this city. There are plenty of parks right on the water and even a waterfront preserve. Two of greater Chicago's attractions are just minutes away—the Botanical Gardens and Skokie Lagoons. Plus, all summer long you can enjoy the Ravinia Festival with its star-studded stages. If you like biking along the water's edge or straight through the city's downtown, two bike paths have got you covered.
The Chicago Botanical Garden is on the south end of Highland Park. There are nine islands in total, spanning nearly 400 acres of display gardens and over 2 million different plants. Four separate habitats recreate northeastern Illinois's natural landscapes of lakeshore, forest, prairie, and wetlands. It might be a bit much to take in, but there's an app you can download that'll highlight which plants are in season whenever you visit. Amidst the natural landscapes you'll find botanical-themed art and photography located in the Regenstein Center and the Science Center for Plant Conservation.
A few blocks inland near the Metra station you'll find downtown Highland Park's commercial district. It's a lively area with tons of shopping and dining opportunities. For the shopping-inclined, you'll discover boutique fashion shops, furniture galleries, and even antique shops. For the foodies, coffee shops and tea rooms, bakeries, pizza parlors, and world cuisine. The streets are pedestrian-friendly, with plenty of shade and spots to just people-watch.
Pull up a sun lounger and prepare to experience the highs of Highland Park, Illinois.