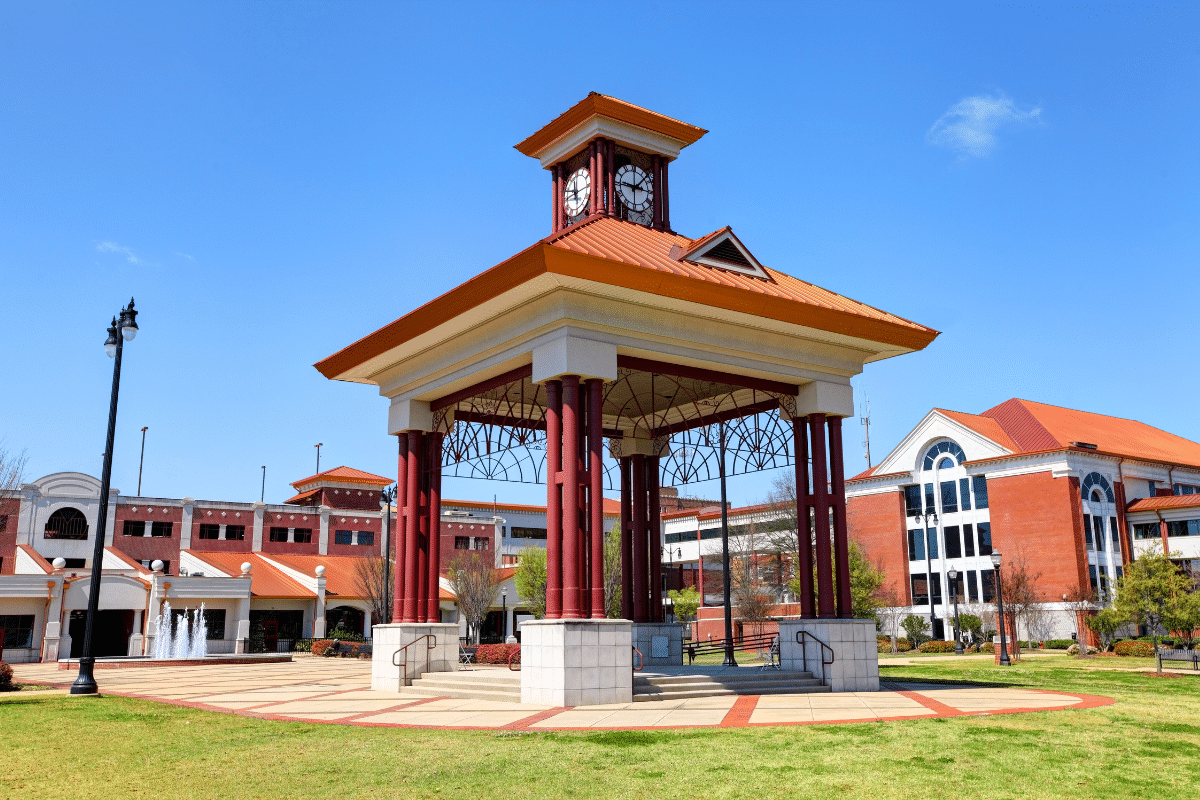 Tuscaloosa exudes a charming small-town feel despite its size. You'll find it easy to explore with numerous downtown attractions and shopping venues within walking distance. The area offers transportation for convenience, so you can get around in comfort while you explore the lovely town known for its wonderful Alabama heritage. It's time to get loose in Tuscaloosa, Albama.
Visit the Spectacular Tuscaloosa Amphitheater
Tuscaloosa Amphitheater covers over 15 acres, positioned near the calming banks of the Black Warrior River. The stadium has a capacity of 8,400 and has hosted top art and performance events in Alabama over the years.
Consider dropping by for the Tuscaloosa Amphitheater's annual Celebration on the River program that falls on the 4th of July. The joyous event features a lineup of engaging acts, including a stunning performance by the Tuscaloosa Symphony Orchestra.
Drop by the University of Alabama Campus
The University of Alabama is the oldest public university in the state, with its establishment dating to 1831. University of Alabama's campus is the home of the famous Crimson Tide football team, which has been the pride and joy of the city since 1929. Visiting the home grounds where it all began is a unique experience that football fans can adore.
Tour the Civil Rights Trail
Tuscaloosa is a popular destination for learning about civil rights history, where you can find many landmarks downtown, each highlighting key events. The tour takes you through places of interest, including Capitol Park, the County Courthouse, and the First African Baptist Church.
Each stop introduces you to Tuscaloosa's rich and insightful history that ultimately led to its current multicultural community. There are also a number of antebellum houses (such as the Jemison-Van De Graaff Mansion) in the vicinity for history-lovers seeking a glimpse of the city's earlier past.
Visit Tuscaloosa for a meaningful trip where you can enjoy entertainment, history, and take your sports appreciation to the next level. Get loose in Tuscaloosa!