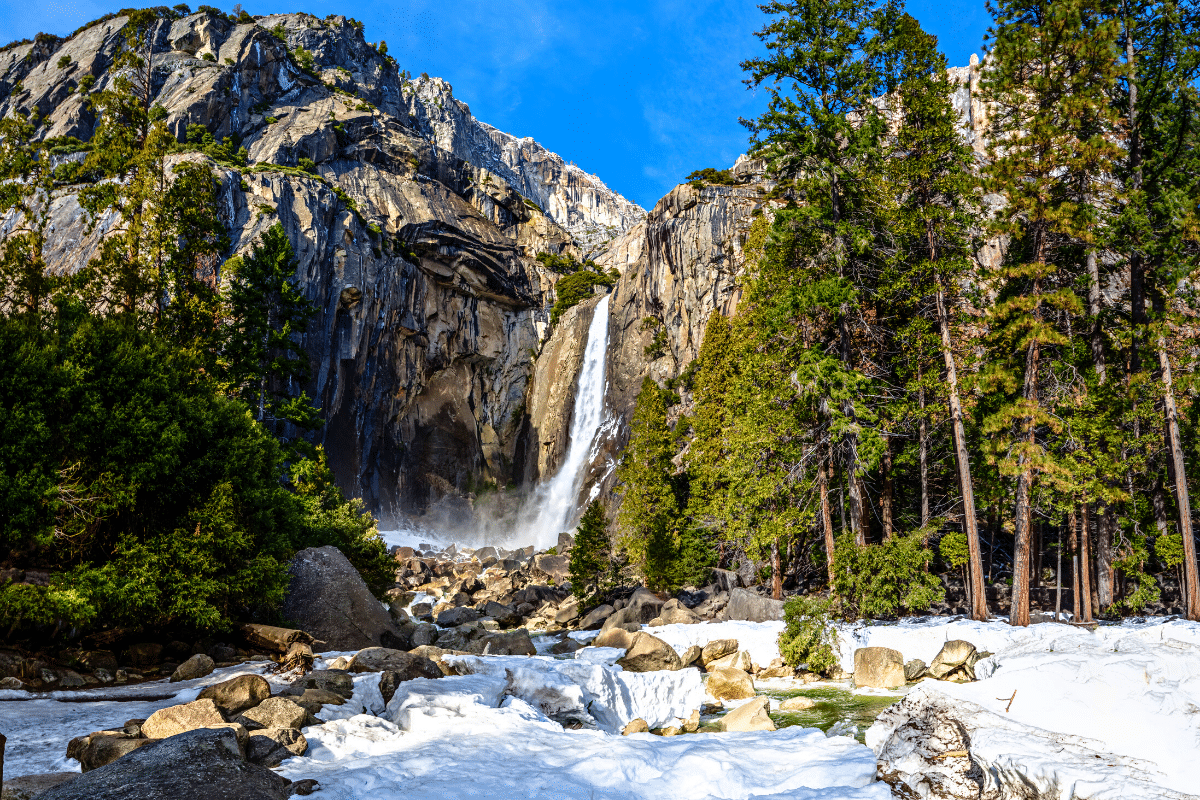 While you might think of sea, sand, and surf when you think of California, that doesn't mean there's no snow in this land of sunshine. In fact, two of the nation's treasures are located in California – Yosemite and Kings Canyon National Parks. Consider these California winter getaways in national parks.
Yosemite
Yosemite National Park is famous for its unimaginable beauty that's present year-round. Monoliths of granite that soar into the sky, incredible waterfalls, bodies of water, and valleys towered over by ancient sequoia trees decorate this fantastical landscape.
Upon the first snow of the year, Yosemite becomes the winter wonderland of fairy tales. It's truly one of the nation's best places for winter travel. No matter where you are in this park, you can see the Sierra Nevadas from all directions. Some of the sights you simply can't miss include:
Glacier Pointe
Tunnel View
Half Dome
El Capitan
Yosemite Falls
For the Instagrammers out there, prepare for photographic ecstasy when the sunsets at Horsetail Falls – it could easily be your photo of the decade. Best viewed in February, the sun setting ignites frozen Horsetail Falls into a blaze of orange and red "fire" that's truly a sight – hence the name "Firefalls" at this time of year.
For your stay, you're sure to find something that suits your style, as plenty of luxury resorts dot the edges of the park. You'll also find several activities to while away your days, such as hiking amongst the tall redwoods, ice skating, kayaking, and skiing, just to name a few.
Kings Canyon
This other national treasure easily rivals that of Yosemite with one exception – it's located adjacent to Sequoia National Park. You'll find unmatched scenery of granite cliffs, valleys carved by ancient glaciers, Kings River roaring through the middle of it all, and deep forests with giant, breathtaking sequoias.
Hike through Grant Grove to see the Christmas Tree of the United States, General Grant, a.k.a. the second-largest tree in the world. At the bottom of the canyon, you'll discover even more beautiful scenery within Cedar Grove. Other notable sights include Zumwalt Meadow, Boyden Cavern, Windy Cliffs, and the Kings Gate.
Ready to plan some California winter getaways in national parks? We'll see you there!