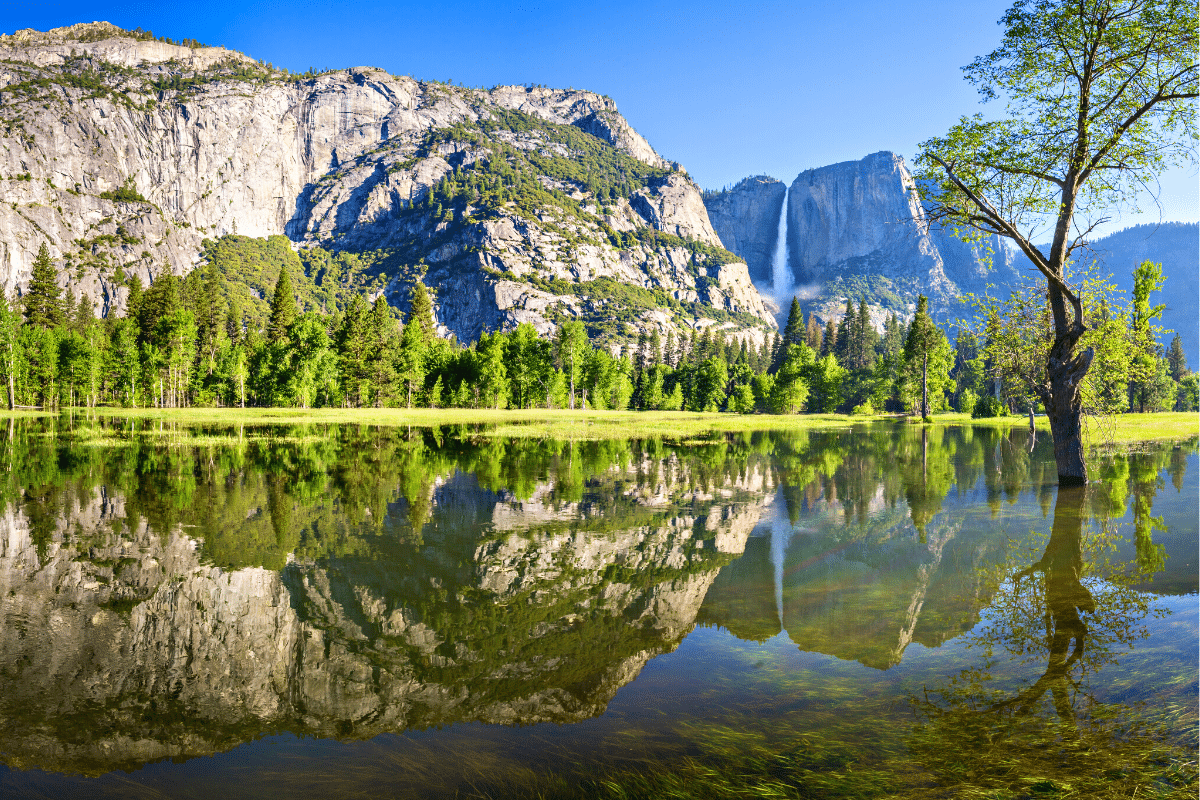 Visiting San Francisco? Yosemite is just a stone's throw away. If you are planning to visit (or live in) San Francisco, Yosemite can be a short day trip. Lots of visitors and locals have made the trek – and while some may say it's pretty intense trying to fit everything in to one day, it can be done.
This national park is one of the world's most popular tourism destinations thanks to the dramatic natural scenery. The valley, Half Dome, and Bridal Veil Falls are just a few of the inspirational sights to see. A day trip to Yosemite from San Francisco entails a lot of driving and tons to see, so you should plan to get going as early as possible, especially if you'd like to be back to San Fran before dark. So, let's get into this awe-inspiring day trip.
The drive from San Francisco to Yosemite takes about 4.25 hours, potentially longer if you get stuck in traffic or construction spots on Highway 120, which will inevitably add additional time. But this timeline doesn't include fuel or snack pit stops. If you can plan on staying the night in Mariposa or even in-park, that's perfect – there's a ton to see! While the park is open 24 hours per day throughout the year, the entrance stations are only open during daylight hours – if you're visiting during peak season, try to get to the entrance station about 2 or 3 hours prior to opening so you can get a parking spot closest to the entrance – it makes it much easier when it's time to leave.
There's a ton you can see on a day trip to Yosemite, but if you really want to experience as much as possible, it takes a bit of planning. Lesser-traveled backroads and sights that some never get to see beg to be explored. Some of the waterfalls throughout the park, such as Upper Yosemite and Bridal Veil, are in-park while others are just outside park boundaries. The best falls located in-park are reachable by shuttle or steep hikes if you have more time. Some hikes are as long as seven miles.
So, you can see a lot on a day trip to Yosemite, but if you can take a few days to really immerse yourself, you'll be glad you did.