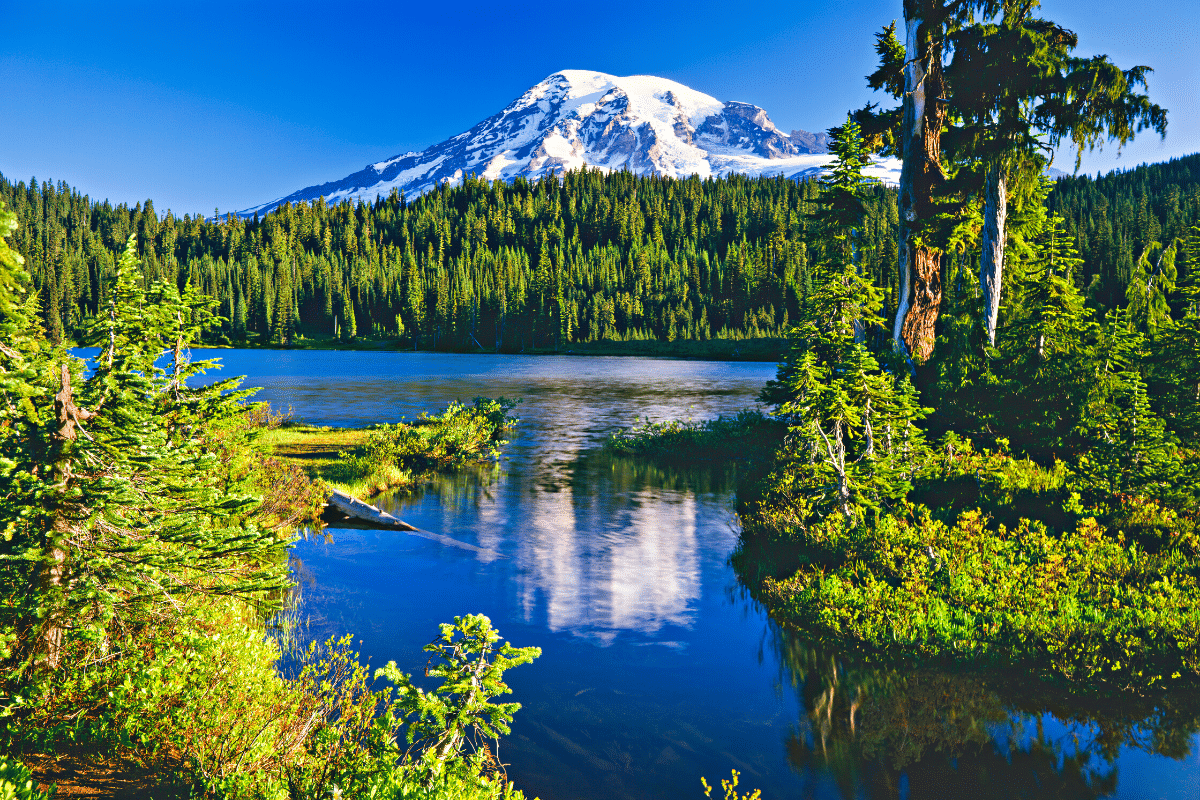 Getting away from it all sometimes means hopping on an international flight and going somewhere you don't know the language. However, staying at home in the US offers some astounding opportunities, too, where you can get away from the grind and get back to the outdoors. If you want that type of vacation, experience the grandeur of Mount Rainier National Park.
Just a couple hours outside Portland, Oregon and a little over an hour outside Seattle, Washington lie the foothills of the mighty Mt. Tahoma, as it's called by the indigenous population, a.k.a. Mount Rainier. This beauty is snow-capped throughout the year and offers abundant activities.
Summertime is a wonderful time of year to visit – the striking bright white of the top of Mount Rainier contrasts beautifully with the emerald of surrounding forests and crisp blue sky. Imagine hiking through wildflower meadows, crisscrossed by creeks and streams. In the fall, ripe berries abound for the picking and the spring/summer snowmelt is long gone, meaning hiking trails aren't quite as muddy.
Hiking by day and then pitching a tent by night in one of the area's many campgrounds offers a rustic way to get to know the Pacific Northwest. If tent camping isn't your style, try a night or tow in one of the national parks' rustic lodges. Hiking the Wonderland Trail is a perfect way to spend the day, but if you've had your fill of hiking, take a drive through Mount Rainier National Park – the wildlife views are just the beginning. You'll see waterfalls, lakes, and the remains of glaciers all in this one national park.
On the other hand, if hiking trails aren't quite active enough for you, take on the challenge of summiting Mount Rainier. You'll need a permit to make the over 8,000-feet-high trek, as this is a climb meant for the most experienced of climbers.
But Mount Rainier National Park is also a splendid wintertime destination. This national park tends to see over 50 feet of snowfall annually on average. At Crystal Mountain, take the gondola for amazing views of this stunning volcano and watch others ski or snowboard its slopes. There are also plenty of spots to go snowshoeing or cross-country skiing.
No matter when you visit to experience the grandeur of Mount Rainier National Park, it will be an adventure you won't soon forget.