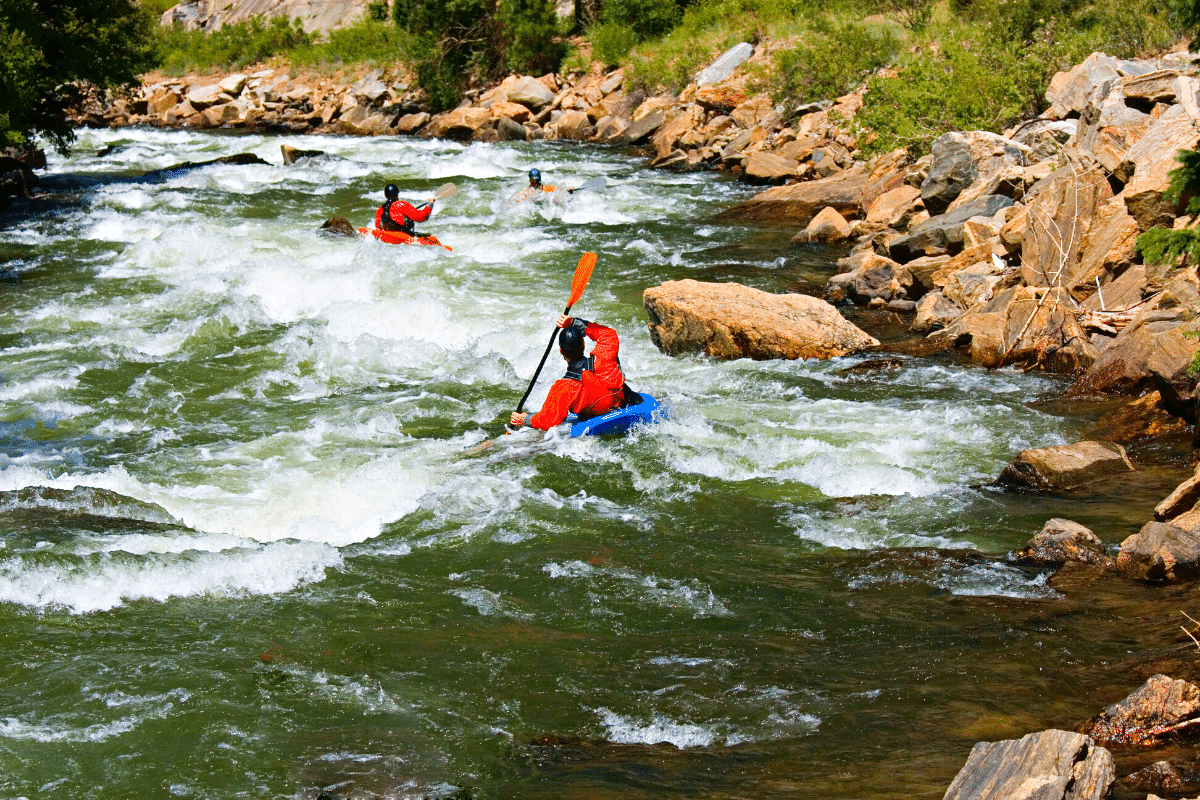 Just imagine – breathing in the crisp, clean air, snowcapped mountains offering a backdrop of adventure, and an unbeatable foodie scene, Denver, Colorado is a place for everyone. The mile-high city has it all!
Whether you're the country mouse or the city mouse, you'll love this capital city. Let's see:
Epic adventures? Check.
Impeccable dining establishments? Check.
Unbeatable nightlife? Check.
Tons of things to do? Check.
In fact, Denver has so much to offer, you'll need at least a few days to experience as much as possible.
Since Denver is located in the foothills of the Rocky Mountains, you won't be surprised that outdoor activities abound. There's everything from adrenaline-pumping adventure to low-key chill time. If you visit in the summer, it can get a little on the warm side, so Clear Creek is one spot where you can find respite from Denver's summertime temps. Clear Creek is in Golden, Colorado, just a half-hour from Denver. Clear Creek is a favorite spot of locals and visitors alike. Plus, if you like a bit of adventure, Clear Creek has sections that aren't so tame.
It is advised to plan ahead, because water levels and rapids can vary during the season. You'll find the highest water levels in the early summertime, which can hasten the rapids as the water flows much faster. If you visit later in summer, you'll find just the opposite.
Also, if you have your own tube, great – if not, rest assured there are plenty of rental shops where you can get water gear to use for the day. Be aware – it's best to book online ahead of time because the shops can run out of gear on weekends during the summer.
Look for accessible spots to launch your tube. There are several along Clear Creek, just be sure you exit the waters at Parfet Park. The walk back to the main entry spot and floating back to Parfet takes just under an hour.
Ready to see what the Mile-High City has for you?