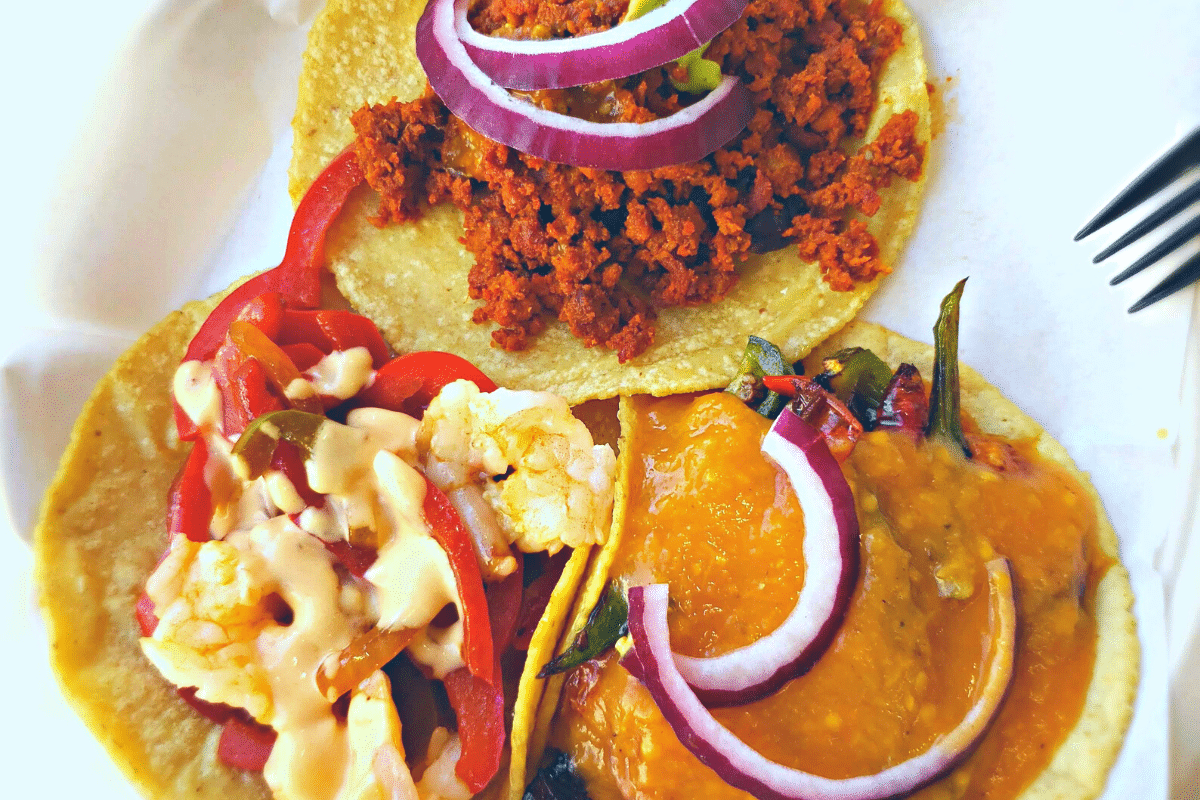 Los Angeles is a vast city with several neighborhoods and boroughs, so having a week to spend isn't nearly enough. What if you only had the weekend? Or what if you only had a day to go traipsing through the avenues of the stars? That's what most people think of when they think of LA – Hollywood. But truth be told, there's a lot more to see and do than just the Walk of Fame and its tacky tours. Read on to learn our recommendations for how to spend a day in Los Angeles: foodie edition.
You've got sunshine that lasts all year long, bright green palms, and miles and miles of sandy beaches. It's the perfect spot for those who want to mix beach time with some city-scaping. And perhaps best of all, the food scene in LA is like none other on the planet – except for Mexico. LA's Mexican foodie scene is the best you'll find outside its origin.
No one gets up at 6 am for breakfast in LA – in LA, it's all about brunch. Start your day at the Urth Caffe, located on Melrose Place. This popular deli is best known for its organic vegetables and literal farm-to-table fresh salads. When you've had your fill, you'll likely be ready for a few snaps for Instagram. Head over to the nearby Paul Smith store. You won't be shopping for clothes – instead, it's so you can take Insta-worthy pics outside the fluorescent pink wall. Note: everyone else does this, too, so you might find a line of others striking a pose for their own Instagram accounts.
On the other hand, if you do want to do a bit of clothes shopping, check out The Grove, where you'll find such shops as Nordstrom and Anthropologie. After shopping, if you're feeling hungry once again, grab some macaroons at Ladurée or stroll the Farmer's Market for a light snack.
After The Grove, the LA County Museum of Art is worthy of your time. It's the biggest museum of art this side of the Rockies. Outdoors, the exhibit Urban Light will cast a beautiful glow over your stay – more than 200 antique (restored) street lights have been assembled for lighting and double as an art display.
Finish your night off in West Hollywood where you'll find the chicest clubs, then grab a late supper at Guisados, a food truck serving LA's finest tacos.
Ready for your LA getaway? Use our short day planner as a guide of how to spend a day in Los Angeles: foodie edition and get started. Fill in the rest of your time with stops you find along the way.