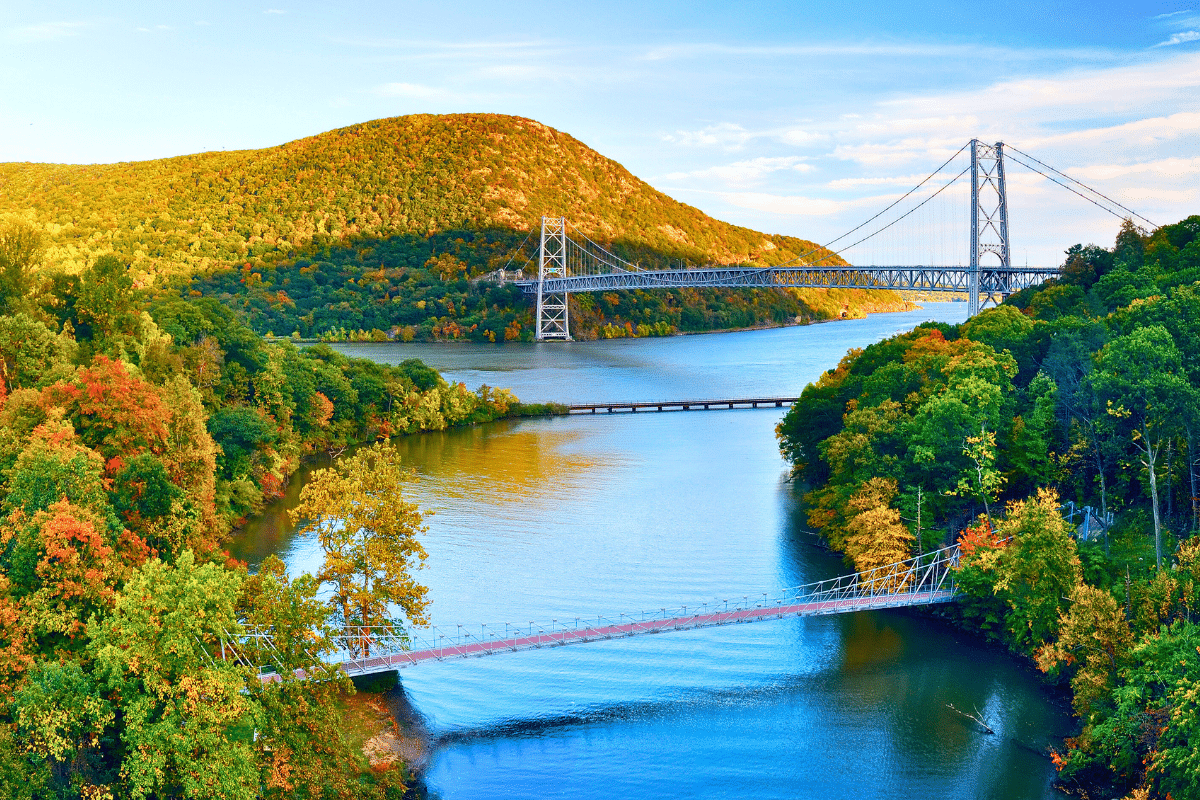 Looking to bask in the diverse allure of this iconic destination for your next vacation? Whether you're craving the electric buzz of city life or the tranquil beauty of rural settings, there's a perfect spot for you to experience the allure of New York state.
Vacationing in Long Island
Long Island is like a treasure chest of fantastic experiences just waiting to be opened. In Montauk, vacation homes are perfectly poised between Lake Montauk and Fort Pond Bay, granting you easy access to local gems like Ditch Plains Beach and Camp Hero State Park. Don't overlook Shelter Island either—nestled between Long Island's North and South Forks, this historic haven promises a serene summer retreat. For those with a penchant for wildlife, rentals in Plum Island offer a stunning backdrop near the Parker River National Wildlife Refuge.
Stays in the Adirondacks
Contrary to what you might think, the Adirondacks are a natural playground that's larger than Yellowstone, Yosemite, and the Grand Canyon—combined. That's a lot of room for jaw-dropping scenic drives, thrilling hikes, and all-around outdoor fun. Old Forge is a family favorite, with places to stay near attractions like the Enchanted Forest Water Safari—New York State's largest water theme park—and the winter wonderland of McCauley Mountain Ski Area.
Accommodations in Albany
The Capital Region is a magnet for travelers the world over, and it's easy to see why. Albany boasts a diverse range of rentals—from charming Cape Cods to sleek condos to historic brownstones—all conveniently located near the Hudson River and an array of cultural hotspots. Think the New York State Capitol and Museum for starters. Plus, the expansive Empire State Plaza is more than just the pretty face that's graced many a movie screen—it's a cultural hub featuring art, shopping, and reflecting pools.
The Hudson Valley is Where It's At
Stretching a whopping 150 miles from Manhattan's northern tip, Hudson Valley is a hotbed of culture, history, and jaw-dropping natural vistas. But let's not forget the foodies; this National Heritage Area spoils you with a combination of over 100 wineries, breweries, distilleries, and dining establishments. Vacations in Hudson Valley offer something for everyone, including stays in the eclectic mountain town of Woodstock, famous for its unique shops, live music scenes, and inspiring landscapes—not to mention the history of that one iconic music festival.
Prepare yourself and get a taste of the allure of New York state. Whether you're a culture vulture, an outdoor adventurer, or simply looking for a cozy retreat, the state of New York offers just the right amount of variety to satisfy discerning tastes.