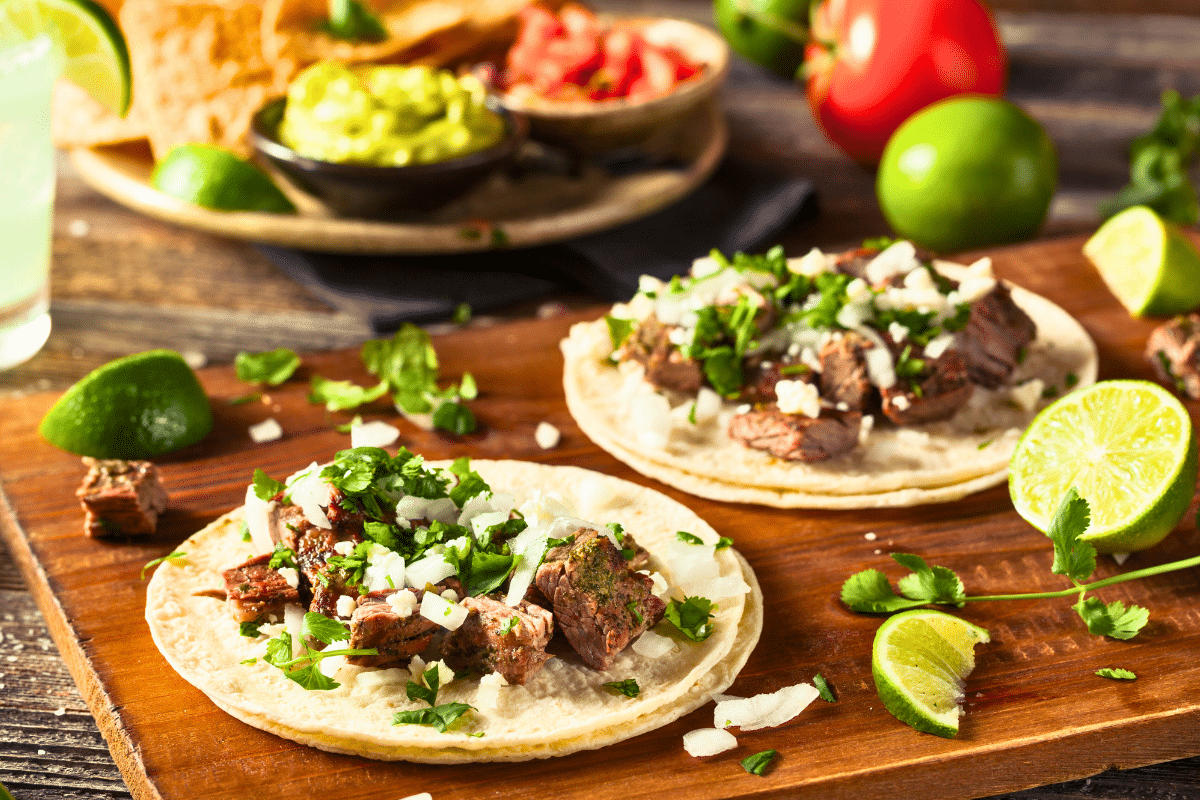 Lots of destinations are popular for their food, and Mexico is at the top of this list. From the streets of the capital, Mexico City, to the long stretches of Cancun's beaches and all points between, Mexico offers rich, culinary delights sure to satisfy the most discerning of palates. Exploring Mexico through food is a culinary traveler's dream. If you're an explorer with a penchant for trying all the foods, this post take you to the country's points of interest—from a foodie standpoint, of course.
Tacos: The Official Street Food of Mexico
No visit to Mexico would be complete without indulging in their world-famous tacos. These handheld treasures come in a myriad of variations, each boasting a unique combination of flavors and textures. From the savory and succulent al pastor to mouthwatering carne asada, lengua, and pollo, tacos are an absolute must. For the most authentic Mexican tacos experience, check out local street vendors—they're not hard to find.
Guacamole: An Essential Mexican Topping
Guacamole is the best example of Mexico's fresh and vibrant cuisine scene. Made from ripe avocados and zesty limes, finished off with onions, tomatoes, and a hint of cilantro, this creamy dip is a delightful dip for tortilla chips or as a topping on tacos, fajitas, and burritos. various dishes. Whether you're relaxing by the beach or exploring a bustling market, indulge in a side of guacamole with your meal.
Churros: Sweet Delights with a Crunch
Tacos with chips and guacamole are a staple of Mexican culinary culture—but you'd be remiss if you didn't save room for dessert to indulge your sweet tooth with the irresistible charm of churros. Warm, crispy, and golden, churros are an irresistible, popular Mexican dessert dusted with cinnamon sugar and filled with creamy goodness. You can dip them in a rich chocolate sauce or, for even deeper decadence, some warm dulce de leche. But you don't have to wait till after supper—grab some churros as a midday treat and you wind your way through vendor markets.
Ready to Taste Mexico's Culinary Heritage?
As you plan your trip to Mexico and wish to include exploring Mexico through food, your itinerary isn't complete without these iconic foods. Prepare to discover the heart of Mexican heritage in its food as you meet the loving hands that create it.