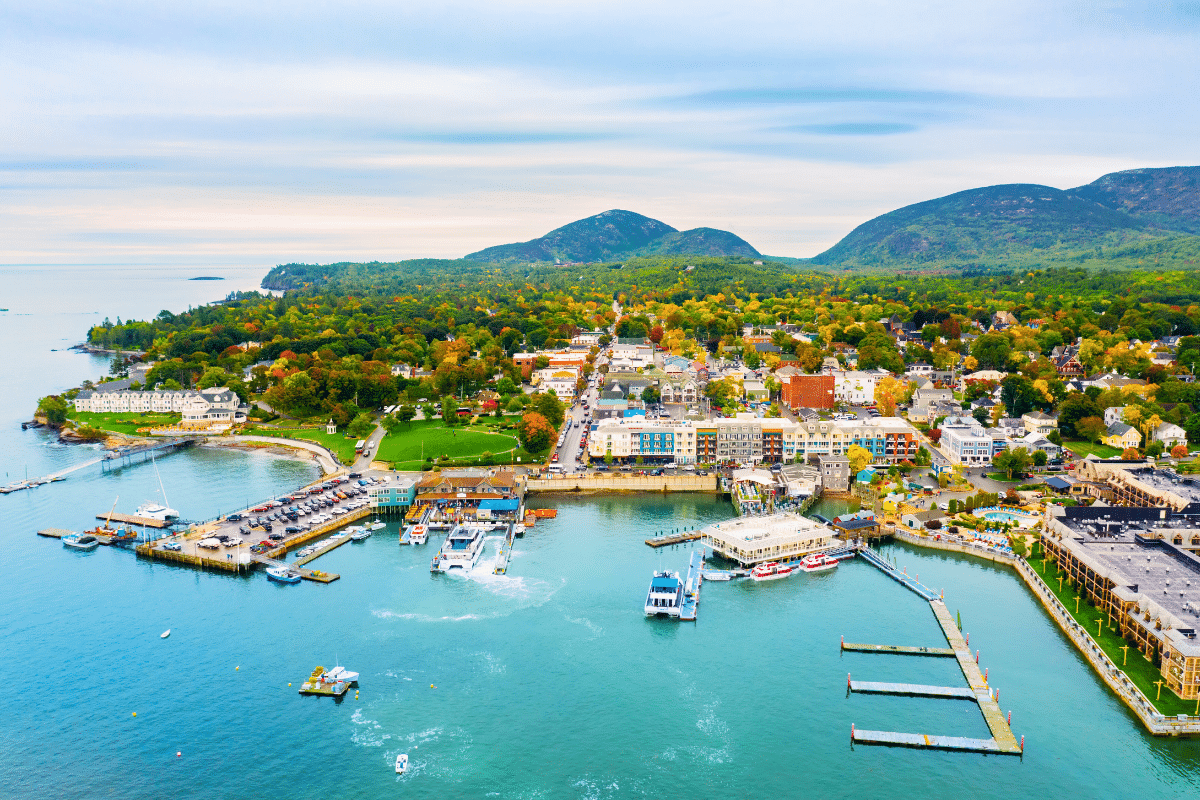 Tucked away on Mount Desert Island, Bar Harbor, Maine is a coastal haven that manages to seamlessly blend rustic charm with unabashed luxury. The salty sea breeze greets you as you disembark—a crisp promise of the leisure and elegance that await you in this scenic town. The ultimate in coastal luxury is Bar Harbor, Maine.
Where to Stay in Bar Harbor
Bar Harbor is renowned for its high-end accommodations that cater to even the most discerning travelers. Take, for example, the Bar Harbor Inn, which sits majestically overlooking the bay. The inn's guest rooms are meticulously designed with an aesthetic that combines New England charm with modern luxury. Picture yourself relaxing in a room with panoramic ocean views, savoring a cup of gourmet coffee as you take in the sunrise. Every detail, from fine linens to personalized concierge services, ensures a level of comfort that goes beyond the conventional.
Where to Dine in Bar Harbor
Dining in Bar Harbor is more than a meal—it's an event. Seafood is, naturally, the star of the culinary show here. Restaurants like The Reading Room and Havana go above and beyond to offer unique takes on traditional coastal dishes. Imagine digging into a succulent lobster tail complemented by a glass of fine wine, all while enjoying a view of the harbor that seems like a watercolor painting come to life. These culinary havens are where local flavors meet international sophistication, ensuring each meal is an unforgettable experience.
Where to Experience Nature in Bar Harbor
With Acadia National Park in its backyard, Bar Harbor is a destination for those who crave luxury in the great outdoors. Opt for a private sailing excursion on a vintage yacht or a custom-guided tour of the national park—either choice promises an extraordinary experience. And don't overlook the local golf courses, like Kebo Valley Golf Club, where you can tee off amid stunning scenic views, proving that in Bar Harbor, even traditional outdoor activities are elevated to a whole new level.
Where to Shop in Bar Harbor
Bar Harbor doesn't disappoint those looking for a unique shopping experience while on holiday. Specialty boutiques and art galleries abound, offering everything from handcrafted jewelry to local art. Spaces like the Argosy Gallery showcase works by established and emerging artists, making it a perfect spot to pick up a curated piece of Bar Harbor to take home with you.
Bar Harbor is an alchemy of comfort, sophistication, and natural beauty. Whether you're exploring the cobblestone streets, indulging in the culinary delights, or embracing the luxurious outdoor activities, this Maine gem offers a unique blend of relaxation and opulence. It's not just a coastal getaway—it's a lifestyle that beckons to those seeking finer experiences without compromising on scenic beauty. The place to experience the ultimate in coastal luxury is Bar Harbor, Maine.