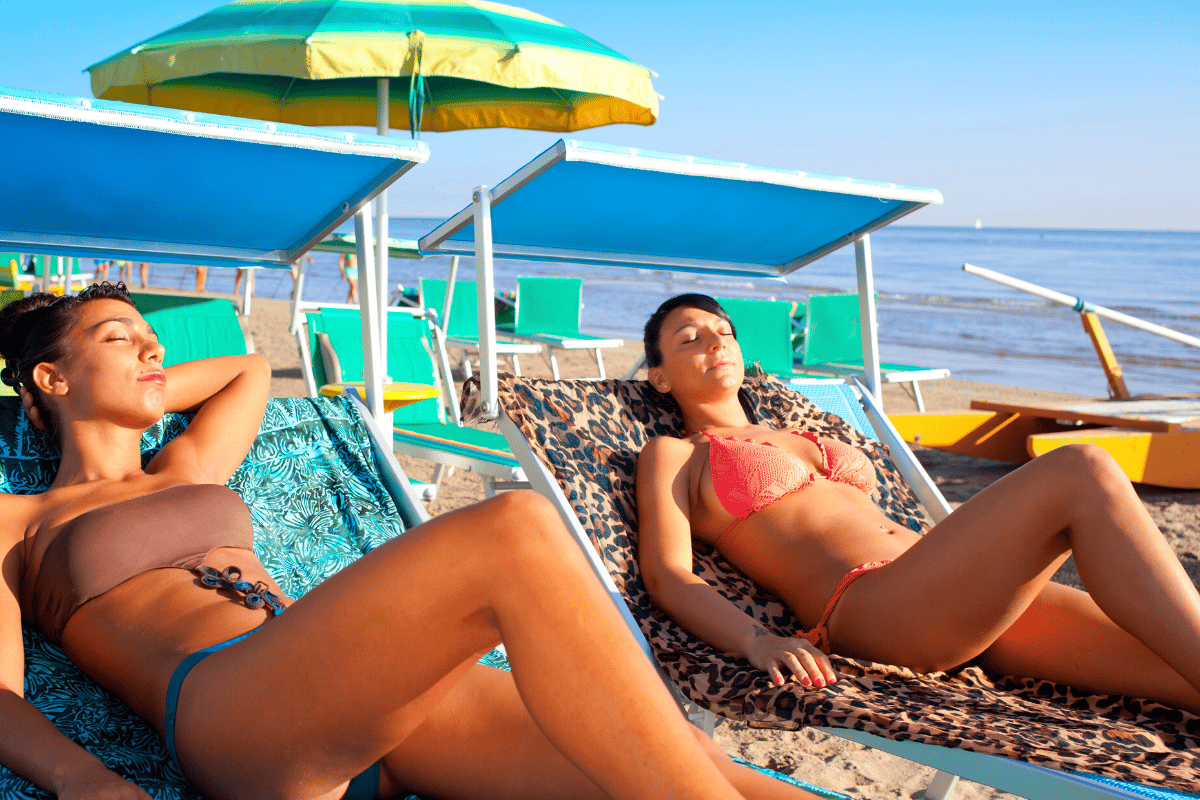 Italy is one of the most beautiful countries in the world. It's known as much for its gelato as it is for its piazzas and promenade strolls. Visiting Italy as a tourist will get you onto cramped busses shuffling visitors from site to site. But visiting Italy like an Italian on a staycation is the only way to see this country as its locals do. Read on to learn how to visit Italy like an Italian.
Natives of Italy love to spend their time lounging on the beach, soaking up the rays of the sun, and Rimini is the top spot Italians go to on vacation. Rimini is located along the Adriatic Sea and can be reached in less than an hour if you hop on the train in Bologna.
The beaches of Rimini are known for their shallow, warm waters, and glittering sandy beaches. The unpretentious lifestyle here is especially amenable, and is one of the reasons why families love traveling here. But don't let its idyllic familial escape side fool you — this seaside town has quite a nightlife known for attracting the younger set. History buffs love the Roman ruins scattered throughout the city and the charm of its neighborhoods, such as Borgo San Giuliano.
There's no shortage of accommodations, such as hotels on the beach or more historic hotels inland with swimming pools to accommodate. ROM Hotel is an opulent hotel in the historic district that dates back to the early 1900s.
When the weather cools and summer gives way to fall, Italians enjoy cultural escapes like Rome and Tuscany. In fact, Tuscany is considered a city of romance for Italians — the region's wines are just a cherry on top. Finally, if Italians want a getaway filled with shopping and festivities, Naples is where they head.
Ready to do Italy like an Italian?