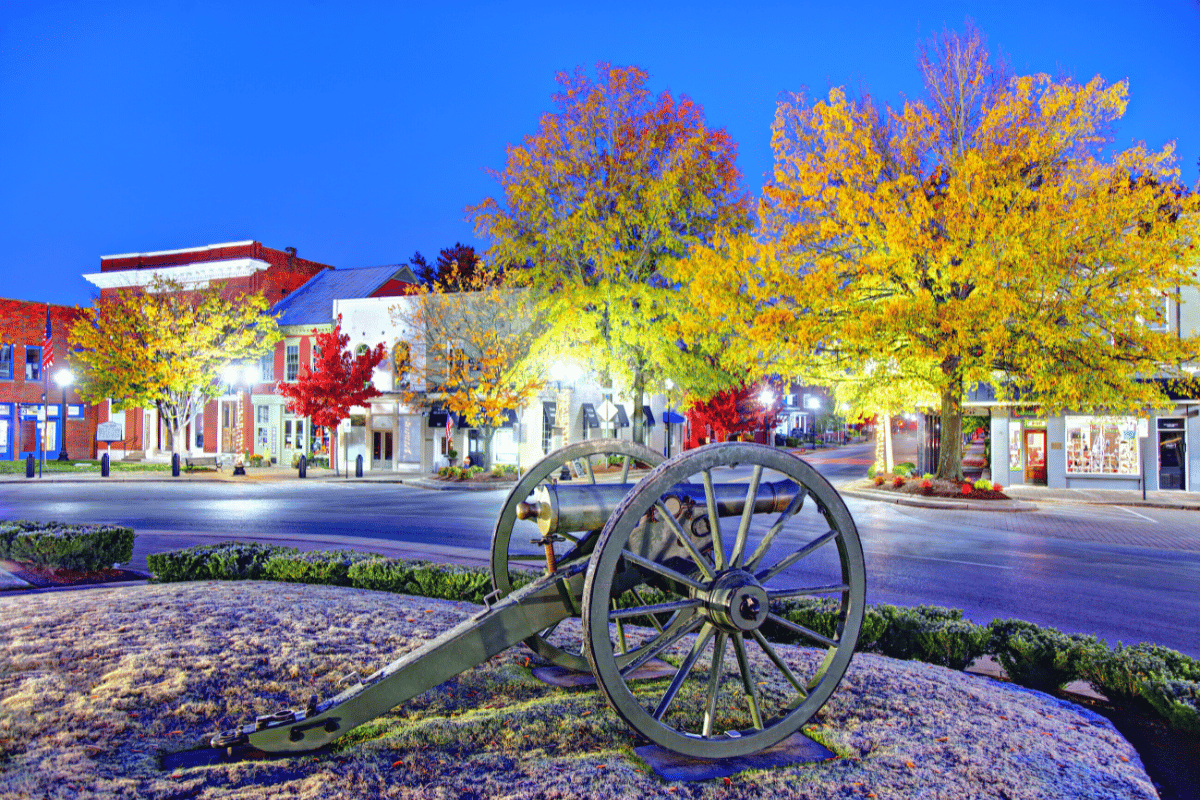 In Franklin, Tennessee exists the crossroads of history and adventure. It's a town steeped in history located in the middle of the state, making for a perfect day-trip if you're visiting Nashville or the surrounding areas. The streets of Franklin have seen it all: from battles during the Civil War to Miley Cyrus and other celebrities. There are more than a few things you'll love about Franklin, Tennessee.
Located in Williamson County, this city is best known for its architecture, annual festivals, and its devotion to the preservation of history. There's much to love about Franklin, whether you're taking a leisurely stroll down the main roads, exploring the back country, or hiking through a wilderness trail.
Downtown Franklin's moniker of the best Main Street District in America doesn't disappoint. The downtown is the heartbeat of this lively town. Locals and visitors alike love the adventures that await.
Franklin takes care of its historic architecture, and there's lots of it. Franklin has so many historic places, in fact, that the whole town is listed on the nation's Historic Places register. Many of the city's storefronts retain the Victorian influence and buildings are framed by old, large trees.
One of the most vibrant architectural remnants is the Franklin Theater. The theatre has hosted movies, concerts, and more for the town since 1937. Stop in to see what's playing when you arrive. In addition to the shows at the Franklin, every month highlights the many art galleries' wares during First Friday Art Crawl. Every year in April, the Main Street Festival showcases vendors of all kinds, with amazing carnival food and drinks and live entertainment. But there's something in the works no matter when you visit, such as October's infamous Pumpkin Fest.
No matter where you go, a must-do is eating (first) and shopping (second). To fill your belly, check out the hot honey chicken sandwich at Gray's. The bookstore in town has a sort of cult following owed in part to unique and rare vintage books, not to mention the building Landmark Booksellers occupies is over 200 years old — both Sam Houston and Davy Crockett are said to have visited!
In the downtown Franklin area alone, you'll see: just strolling these streets is the best thing to do in Franklin.
These are just a few things you'll love about Franklin, Tennessee. What do you want to do first?