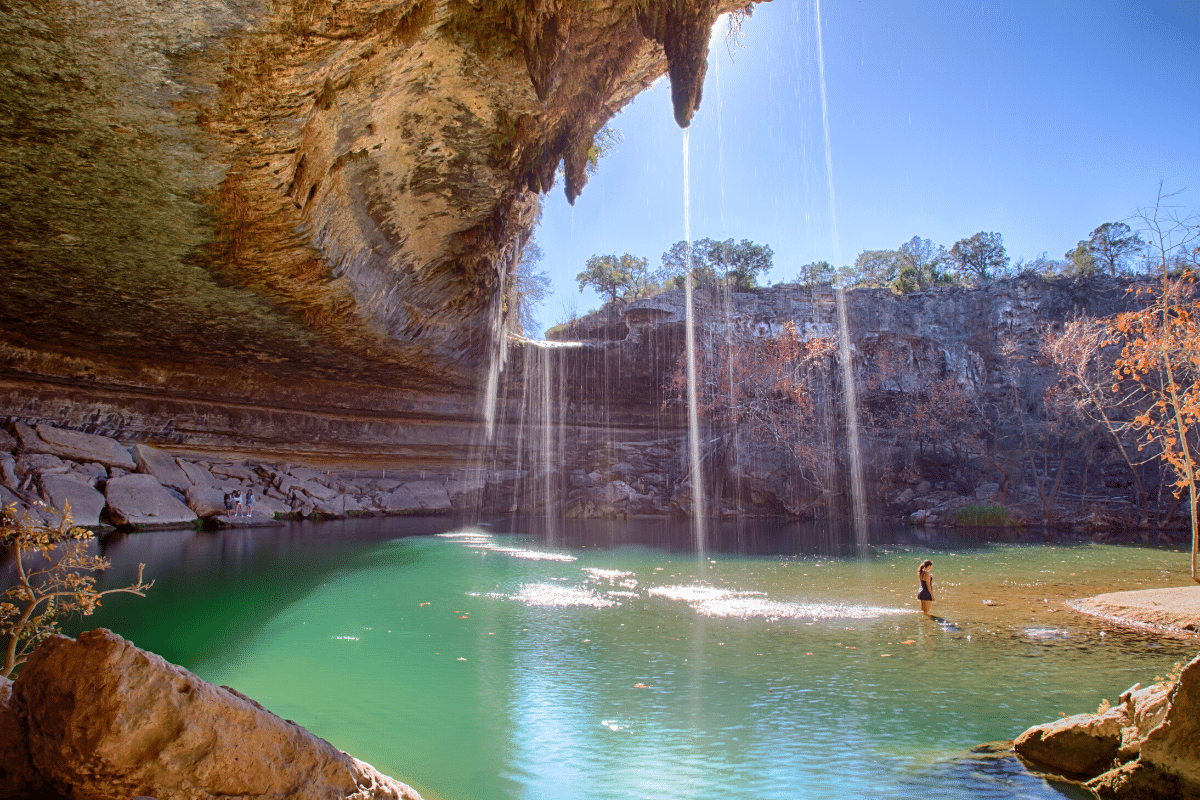 The landscape is straight out of a Steinbeck novel – indescribably eye-catching, multiple vineyards, chic places to stay, and an unbeatable food scene, Dripping Springs is one of those in-demand locations where people dream of saying their nuptials. But even if you're not ready to say "I do", this spot near Austin awaits your weekend wine crawl, starlight glamping, and foodie within. It's just a short drive from Austin or Drfitwood, so come and see what makes Dripping Springs one of Texas Hill Country's most sparkling gems. Dripping with fun – visit Dripping Springs, Texas.
From the natural wines to the stately vineyards that produce them, this portion of the Lone Star State is dotted with all types of wineries. You can stop in for a tasting, tour, or bite to eat at any of the following vineyards:
Solaro Estate
Graveyard
Hawk's Shadow
Hamilton Pool
Parmeson
Bell Springs
Bell Springs also has a craft brewery and a wine bar that hearkens to the time of prohibition. Pretty cool!
In Driftwood, you'll find
Duchman Estate
Driftwood Estate
Salt Lick Cellar
The wines here are exquisite. And winemaker C.L. Butaud produces wines from grapes grown 100% in Texas.
After you've had your fill of grapes, head out for a swim, a hike, or just lay back and enjoy the view in one of the state's most beautiful natural areas. And with an outdoor funplex perfect for the whole family (located at the Hamilton Pool Estate), the opportunity to have fun is definitely not short on supply. Reserve your stay at Hamilton Pool where you'll get to hike the trails, swim in the natural pool, and more. This "underground" pool wasn't discovered until a stone dome eroded, exposing the river underground. Picture it – jade-colored waters encapsulated by limestone grottoes and a 50-foot-tall waterfall. Rock stability isn't always guaranteed, so it's important to check when you place your reservations that swimming is allowed at Hamilton Pool – unexpectedly cold winters can cause additional erosion.
This destination is definitely dripping with fun – visit Dripping Springs, Texas. Where will you visit first when you get to Dripping Springs?