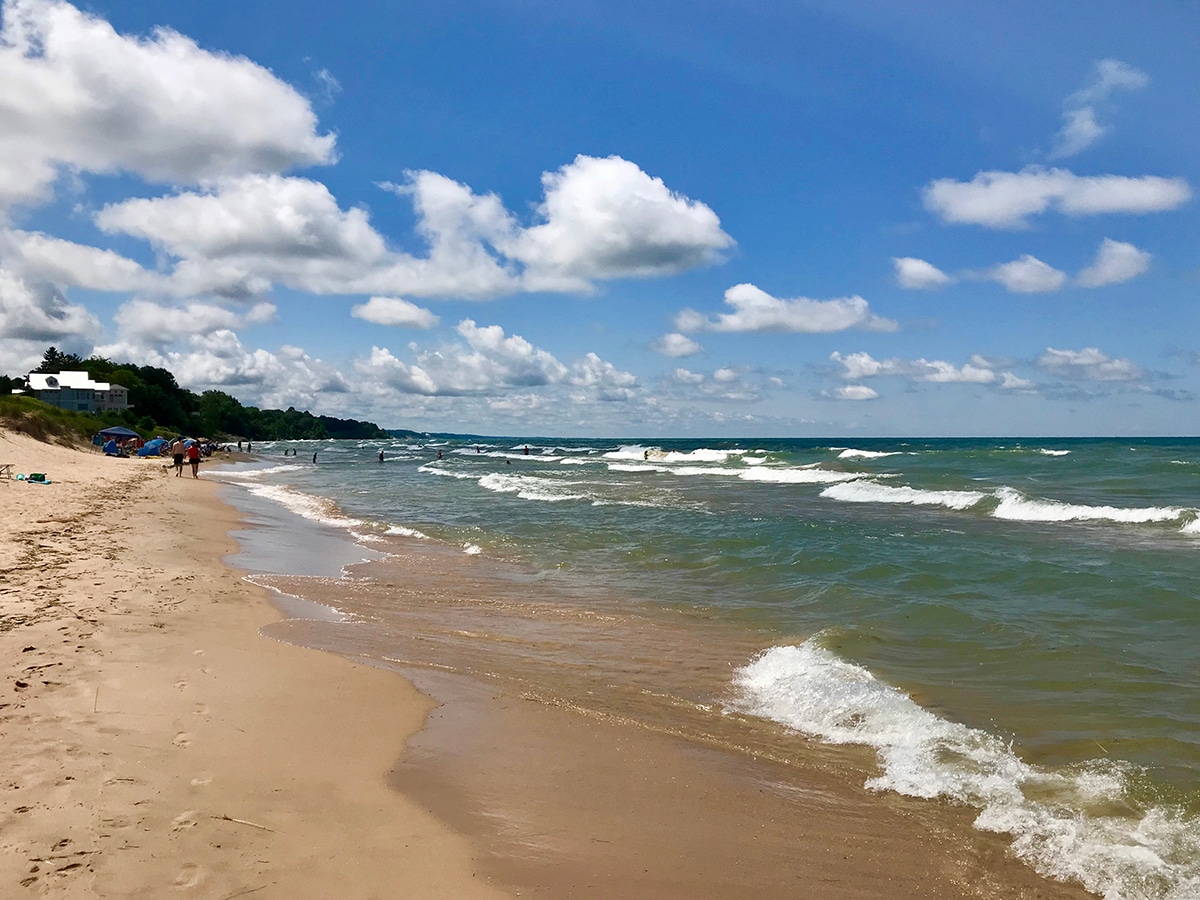 This sleepy little town in western Michigan has some of the state's oldest bed-and-breakfasts and resorts. But history, heritage, and more await you in this beach town. In fact, there's enough to do here you could make it a summertime tradition.
Imagine – chic shops, diners, cafes, boutiques, wineries, and galleries. Enjoy the lake-scented air as you stroll the pier of one of the most photographed lighthouses in the United States. Learn about maritime heritage of the Great Lakes in South Haven's Maritime District. Sailing on Lake Michigan. Cruising the harbor.
We're not trying to convince you – and this is just a sampling of all that awaits in South Haven, Michigan. Here's out list of the top three reasons to visit South Haven.
3) The scenery.
Everywhere you turn, whether you're strolling the downtown with an ice cream or biking through the Kal-Haven Trail, South Haven's natural beauty will surprise you. There are wooded biking trails, sand dunes to hike, scenic roadways for afternoon drives, and even a beautiful covered bridge.
2) Walkability.
Walking is the best way to experience any destination, as it gets you up close and personal – with the destination itself and with the local flavor. Walking the mile-long HarborWalk will take you from the South Pier's lighthouse to the North Pier's harbor. Take in some of the town's historic markers and see how maritime history wove its way through South Haven's history.
1) A public beach for every day of the week – there's seven!
Because of its prime real estate along the Lake Michigan shoreline and meeting at the Black River, South Haven has seven sandy beaches stretching for miles. There are beaches perfect for those with children, complete with slides and swings, and more secluded, couples-friendly beaches perfect for romantic sunsets. For the adventure seeker in you, some beaches offer jet ski, sailboat, fishing boat, kayak, and paddleboard rentals.
Whether you want to explore for a day or make it a multi-day getaway, you'll find plenty of things to do to make a lifetime of memories. South Haven awaits you!