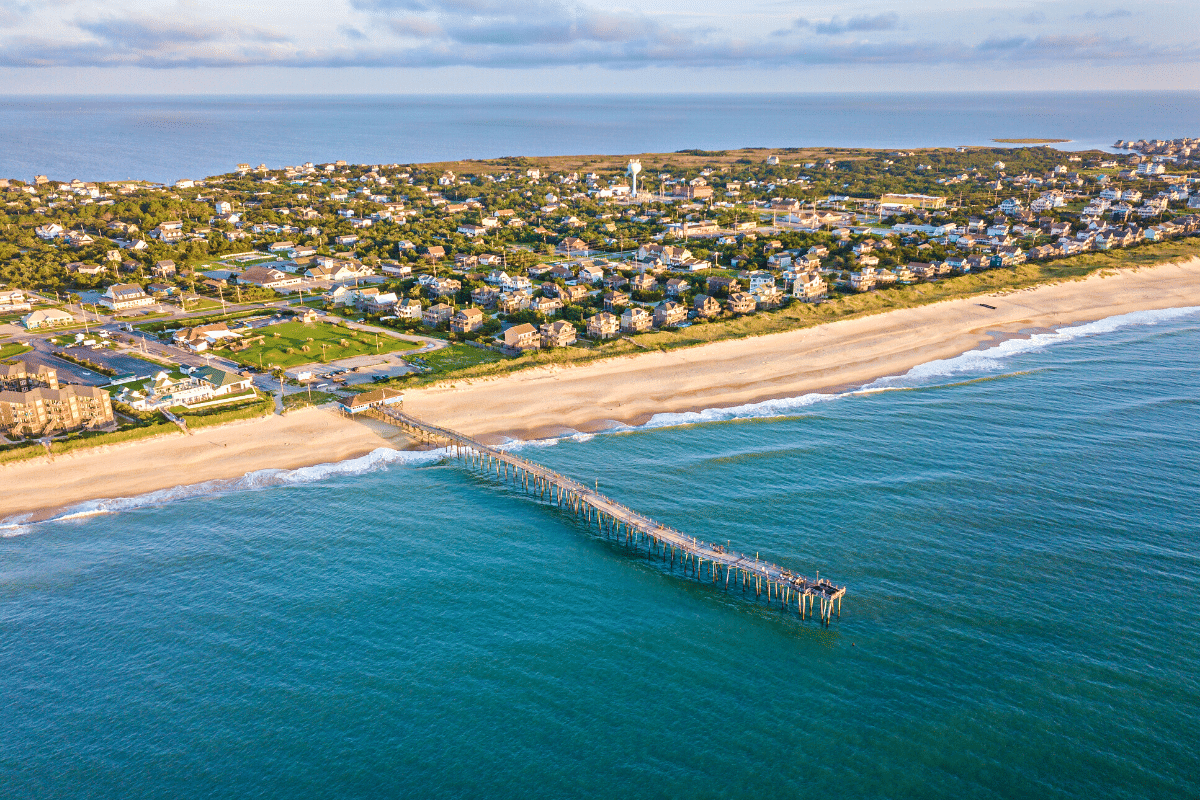 Before North Carolina's Outer Banks became a streaming sensation, the area's most famous attribute was being the home of Roanoke Island's Lost Colony. Today's visitors enjoy the region for its quiet villages, numerous water sports, golfing, wild stallions, and abundance of lighthouses. The beaches are vast with enough room to spread out and chill out. From the northernmost point to its southerly stretches, the Outer Banks offer the epitome of the beach vacation along the eastern coast of the country.
Corolla
The town of Corolla is best known for its 24-mile-stretch of shoreline, making this the spot families trek to. Those stallions mentioned above, this is where they call home. They're wild, so it's best not to try to approach, but rather to reflect on their majesty – they're the descendants of the mustangs brought over by the Spaniards in the 1500s. you can learn even more about the wild horses of the Outer Banks at Corolla's Wild Horse Museum.
Duck
Next up, the quaint resort area of Duck – yep, Duck – is full of charm. This little town got its name from the abundance of this waterfowl that's called the town home since the 19th century. The large swaths of sandy beach are covered in shells, making a perfect excuse to take the day and go seashell hunting. Note: the beach here isn't a public access one – you have to rent a vacation home for access.
In October, the free jazz festival puts music in the air. Spend the day kayaking, grab a bite to eat, maybe do some shopping on Duck Trail, then hang out at the boardwalk at Duck Town Park to listen to the sounds of jazz.
Nags Head
Nags Head has over 10 miles of shoreline and plenty of leisure activities to match. The old beach cottages in Nags Head's historic district paint the picture, and if you enjoy the arts, it's just a short stroll to Gallery Row. Nags Head is also home to Bodie Island's Lighthouse, which is the perfect spot to grab a few Instagram shots. There's also a championship golf course, hiking trails, and even bird-watching at the Nags Head Preserve.
Don't just watch Outer Banks on your big screen, live the dream.